This post is about JAMB mock result 2023. I'm going to answer the question, "Is JAMB Mock Result out?" I will also show how to check JAMB mock result 2023.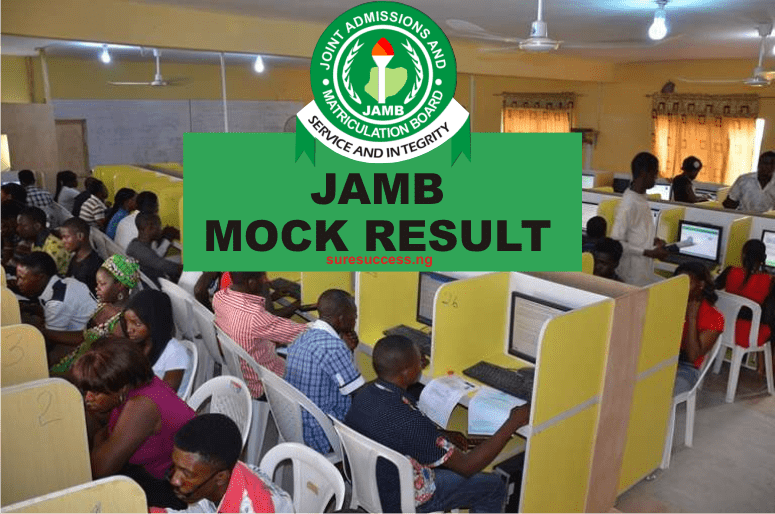 Every year, JAMB organizes mock UTME exam several weeks before the main exam. They do so to offer interested candidates the opportunity to check their preparedness for the main exam.
You are on the page right now probably because you wrote the JAMB mock exam and want to know if the result is out and how to check yours.
Inferences you can Make from JAMB Mock Result 2023
The following are some of the inferences you make from your JAMB mock result when you check it.
Yours scores in each of your UTME subject will give you an idea of how effectively you have covered the syllabuses of the subjects.
You will also find out the subjects you are weak at and work hard on them before the main exam.
Your JAMB mock result will tell you if your dream score for the main exam is achievable.
And so on.
Read Also: 8 Mistakes You can Correct After JAMB Registration
Is JAMB Mock Result Out for 2023?
Yes, JAMB mock result is out for 2023. Therefore, candidates who sat for the mock exam can now check their result on the JAMB mock portal.
Your result will help you to know your performance and how ready you are for the main exam.
My intention here is to provide you with the necessary guide to enable you to check your JAMB mock result successfully.
You can check your JAMB mock result free of charge. All you need to have ready are your JAMB registration number and your email address. You will need both data in order to access your mock result on JAMB portal.
Read Also: How to Score Above 300 in JAMB 2023 (Top JAMB Secrets)
How to Check JAMB Mock Results
The procedure for checking JAMB mock results is very simple and straightforward. Actually, there are two methods for checking mock results on JAMB portal.
I will show you the two methods in the following sections. Adopt any of the methods that suits you and check your JAMB mock result.
Recommended: Click this Link to Join our JAMB and Post UTME Candidates Interactive Whatsapp Group Chat
How to Check JAMB Mock Result 2023: Method 1

Visit the JAMB Mock result checking portal. Use this link to access it https://portal.jamb.gov.ng/Efacility/CheckUTMEMockResults
Enter your email address/JAMB Registration number in the required column.
Then click on 'Check Mock Results' to access your 2023 JAMB Mock result.
How to Check JAMB Mock Result 2023: Method 2
Visit the JAMB portal and log into your JAMB Profile. Here's the link that'd take you there https://jamb.gov.ng/Efacility.aspx
Click on the UTME Mock Option at the left hand side of the dashboard.
Click on the Drop Down Menu and select the UTME Mock Result Option.
Then click on "Check JAMB Mock UTME Result" to access your mock scores.
So that's all there is to checking of JAMB mock result. If you check but did not see your result, don't panic. Just check back later because JAMB is uploading the results in batches.
Conclusion
Here's where we end this very informative article. I trust that it is helpful.
Don't forget that you can use the comments section to ask questions in case there's something you don't understand. You may as well drop a comment if you encounter any challenge with checking your JAMB mock result. Or just share your thoughts with us.
Furthermore, kindly help us to reach others with this post. Share with friends on Social Media. Just scroll down to see the Facebook and Twitter and WhatsApp buttons. Thank you so much!
See you on the next article.
---
Still Got a Question? Drop Your Question Right HERE 👇👇 and click on Search.
Get an Immediate Response...
---
---
---
Get in touch with us
---
If this post was helpful to you, please help us to reach others by sharing with the buttons below!