This post is about how to print JAMB Mock Slip 2023. So I will be giving you information about the JAMB Mock Exam Slip Printing Portal and how to find your way around it. I will also show you how to check JAMB Mock Center.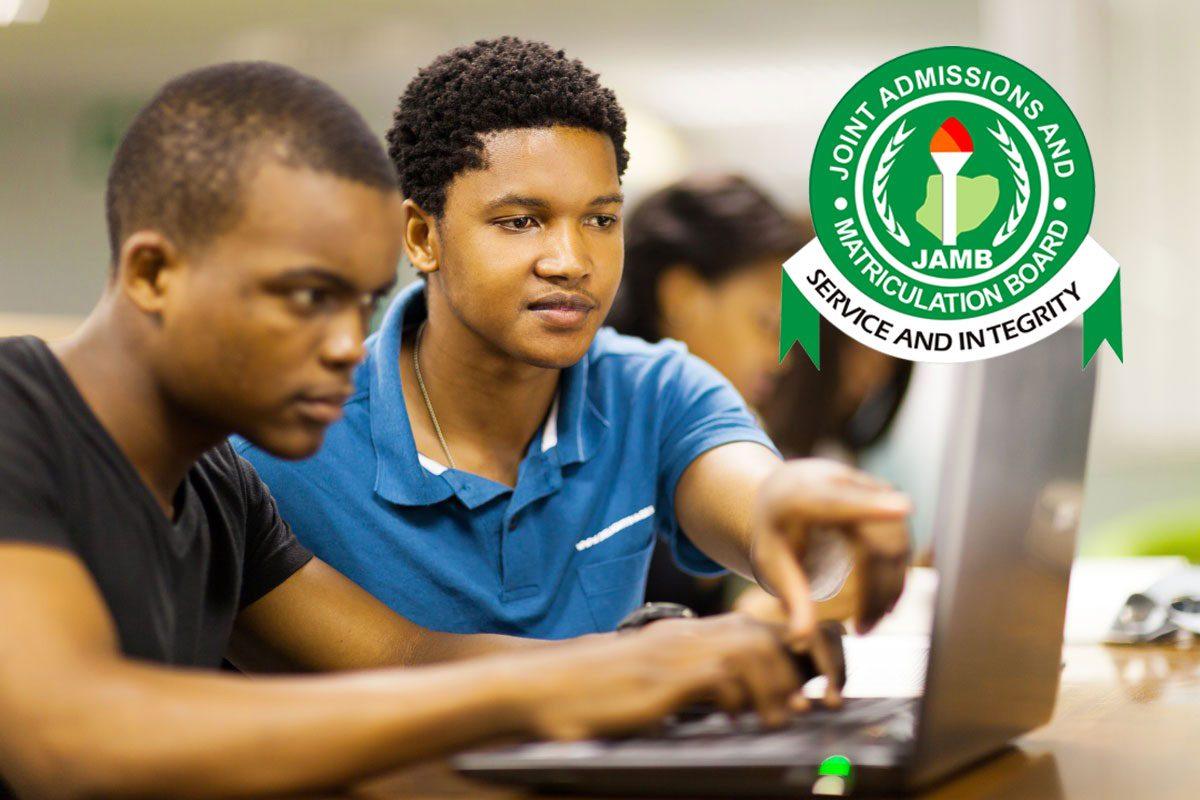 By way of introduction, The Joint Admission and Matriculation Board, JAMB Mock Examination is an examination that seeks to test the level of preparedness of the candidates before the main exam.
So the JAMB Mock Exam mimics the main UTME exam in all ramifications including time, exam condition and nature of questions.
The primary aim is to expose the candidates, especially those attempting JAMB for the first time, to the CBT mode, the nature of the questions and general condition of the examination.
The JAMB Mock Exam is not compulsory. Rather, it is optional and those who wish to participate in the exercise indicate during JAMB registration.
Candidates who participate in the JAMB mock exam will still write the main UTME examination like others. However, the JAMB mock exam and the result would have no impact on their main examination score. The mock is simply a means of checking how prepared you are for the main JAMB exam.
More so, you should not expect to see the same questions you answered in the mock exam on your main exam day. The mock was simply part of your preparations towards getting a high score in JAMB.
Read Also: How is JAMB Score Calculated?
JAMB Mock Exam Slip Printing Portal
The JAMB Mock Exam Slip Printing Portal is a platform where candidates are to reprint their JAMB Mock Slip. However, this is exclusive for those who indicated interest in participating in the mock exercise during registration. Such candidates paid an extra token apart from the conventional JAMB Registration Fee.
In the following section, I will show you how to print JAMB Mock Slip 2023. Thereafter, I will show you how to check JAMB mock center for 2023 examinations.
Read Also: 10 Vital Things You Must Know About JAMB Mock Exam
How to Print JAMB Mock Slip 2023
The following steps provide a guide on how to print JAMB Mock Slip for 2023 candidates…
1. Open the Internet Browsing App on your phone or PC.
Google Chrome or Firefox would just be fine. Launch either of them.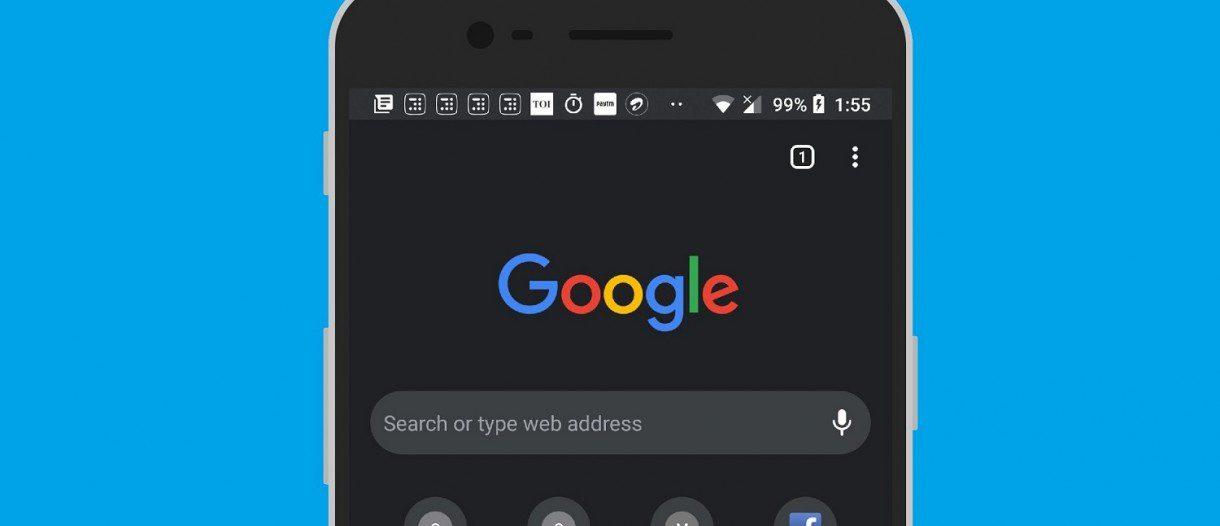 2. Visit the JAMB Mock Exam Slip Printing Portal.
On your Internet browsing app, enter the following address: https://slipsprinting.jamb.gov.ng/PrintMockExaminationSlip or Just Click Here.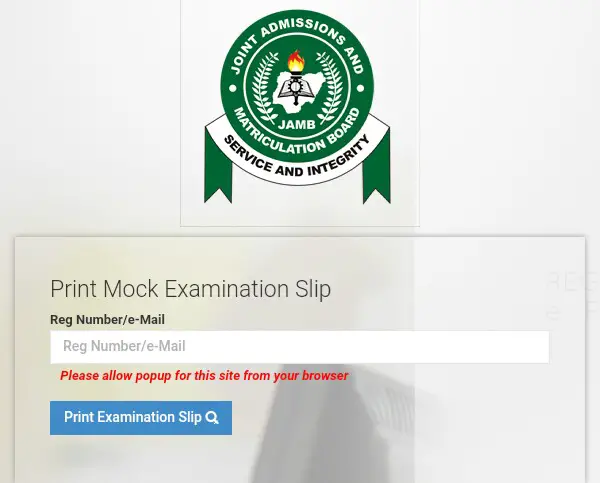 3. Supply your JAMB Registration Number or Email Address.
In the required column, type in your JAMB registration number or the email address you used for your JAMB registration.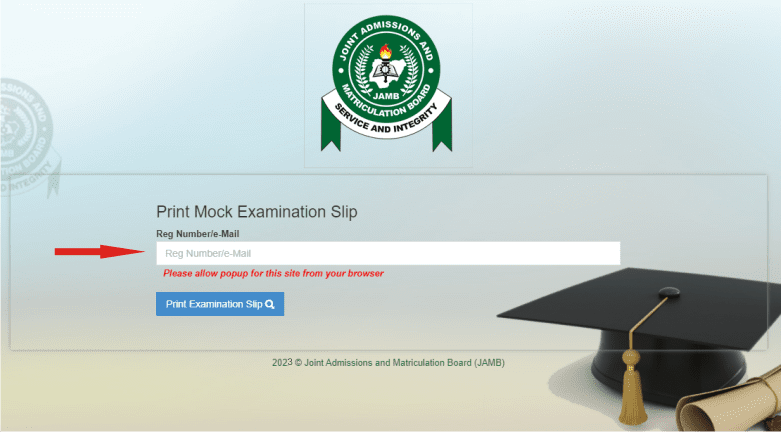 4. Allow Popup for JAMB site on your Internet browsing App.
In order to be able to see and reprint your JAMB Mock examination slip, you must allow popup for JAMB portal on your browser. Click here to learn How to Allow Popup for JAMB Site.
5. Click on the Print Examination Slip Button.
If you have carried out the very important step 4, then click on the Print Examination Slip Button.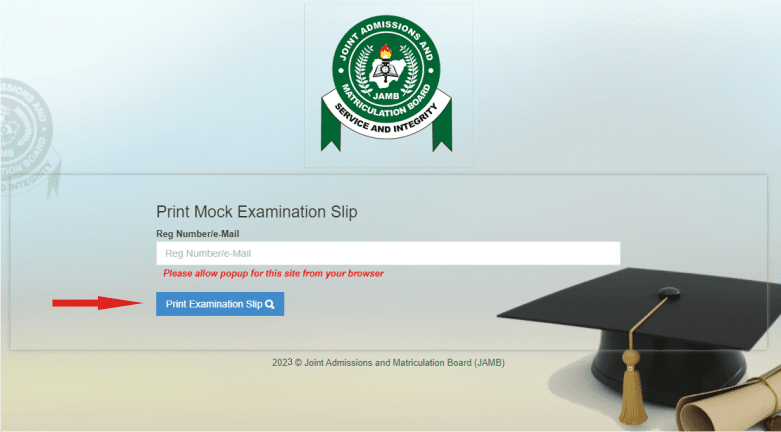 6. Print Your JAMB Mock Examination Slip.
If you have been using a mobile device, you may need to save your JAMB mock slip in PDF and proceed to a business center you print it out. If you are already on a PC with a printing device, just go ahead and print out your slip. You will need it to enter the JAMB Mock exam hall.
How to Check JAMB Mock Center 2023
How's how to check your JAMB Mock examination center in 2023.
Follow the steps above to reprint your JAMB Mock slip.

On your JAMB Mock Slip, check the section under Examination Details.
There, you will find your examination town, examination center name and examination date. You will also find your exam time beside the date.
How to Check JAMB Mock Result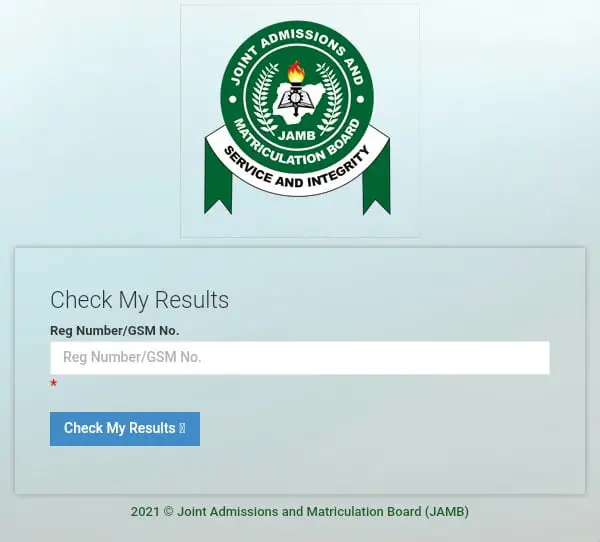 After the JAMB Mock exam, the result will come out almost immediately. So you also need to learn how to check the result even before it is out. Click this link to see How to Check JAMB Mock Result 2023.
Otherwise, just follow the steps below to check your JAMB Mock Result;
Visit the JAMB UTME Mock Result Checker Portal.
Enter your JAMB registration number, phone number or email address.
Click on View Mock Result.
Then view your mock result.
So that's all there is to how to print JAMB Mock Slip and How to check JAMB Mock centre 2023. I also included a section on how to check JAMB Mock Result. I'm, therefore, advising you to follow through the instructions above in order to get fully ready for your JAMB Mock examination.
Summary
The table below gives a summary of the information about 2023 JAMB registration, dates, fees, novel and so on. Make a careful note of the Questions and Answers provided on the table so that you won't miss anything.
| Questions? | Answers |
| --- | --- |
| JAMB Mock Examination Date | Thursday, 30th March 2023 |
| Main JAMB Examination Date | Saturday, 29th April – Friday, 12th May 2023 |
| JAMB USSD Code | *55019*1*NIN# or *66019*1*NIN# |
| JAMB USSD Code Charges | Fifty Naira (₦50) |
| JAMB Syllabus for 2023 | See JAMB Syllabus for all Subjects |
| JAMB Novel for 2023 | The Life Changer by Khadija A. Jalli |
| JAMB 2023 Portal | https://jamb.gov.ng/Efacility |
| JAMB Recommended Textbooks | See JAMB Recommended Textbooks for All Subjects |
Alright.
Do let me know via the comments section if you encounter any challenge trying to print your JAMB Mock examination slip to know your center and exam date. Otherwise, just share your thoughts with me cos I'd love to get your feedback.
Before you go, kindly help us to reach others with this post. Share with friends on Social Media. Just scroll down to see the Facebook and Twitter and WhatsApp buttons. Thank you so much!
See you on the next article.
---
Still Got a Question? Drop Your Question Right HERE 👇👇 and click on Search.
Get an Immediate Response...
---
---
---
Get in touch with us
Join our 2023 JAMB Tutorial Classes on WhatsApp or Telegram or Facebook
Like and Follow us on Facebook @SURE SUCCESS NG
Join our Aspirants Facebook Group @JAMB Tutorials & Updates
UNN Aspirants and Students, Join MY UNN DREAMS (MUD)
---
If this post was helpful to you, please help us to reach others by sharing with the buttons below!