This post is about the JAMB Subject Combination for Law. Here, I'm going to answer the question, "Is Economics Compulsory for Law in JAMB?" I will also give you very important information about Law as a course in Nigeria so that you don't make avoidable mistakes. Tag along with me on this…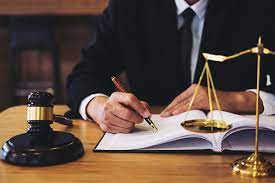 Law as a Course in Nigeria
Law is a very popular course of study in Nigeria. It is offered at several universities across the country and thousands of young secondary school leavers want to study law. That's one of the primary reasons why the course is very competitive and difficult to secure admission in.
However, admission into Law faculties is usually on the basis of merit. So as a prospective student, you need to have excellent academic records and must pass the university's admission screening exercise.
Law is a profession that involves the study of legal principles, rules and regulations that govern human conduct, relationships and transactions.
To become a lawyer in Nigeria, you must
study law in a recognized institution.
graduate with a Law degree.
pass the bar examination administered by the Nigerian Law School.
The law degree is usually a four or five-year program, depending on the student's mode of entry. Those that enter through UTME, study for five years to get a Law degree. While their counterparts who enter through the Direct Entry Mode study for four years to get a Law degree.
The Curriculum for Law in Nigeria includes various subjects such as constitutional law, criminal law, commercial law, property law, international law and so on.
Law students are also required to participate in moot court sessions. But beyond that, they participate in other forms of practical training to gain hands-on experience in the field.
Let me close this section by telling you that studying law in Nigeria is a challenging but rewarding experience. You really need to bear in mind that it requires hard work, dedication and a strong passion for the legal profession.
However, Law is one of the courses that offer excellent career prospects and opportunities for personal growth and development.
What are the Main Subject for Law in JAMB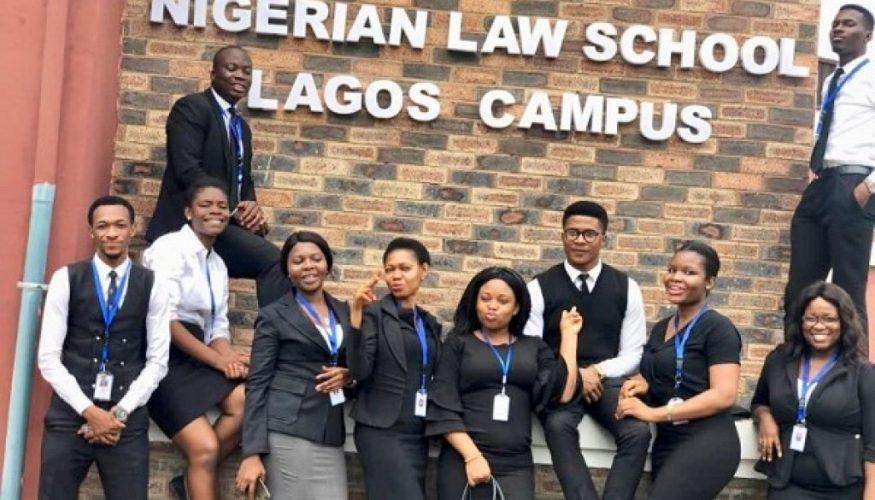 Of course, you already know that JAMB is the examination body that conducts UTME exams in Nigeria. Success in UTME exam qualifies candidates for admission into various courses in Nigerian tertiary institutions.
In the UTME examination, JAMB tests candidates on four subjects. One of these four subjects must be English Language.
So every JAMB candidate is tested on the Use of English no matter their prospective course. It means that Use of English is compulsory for all JAMBites.
For every candidate, the remaining three subjects would depend on their prospective course. A detailed guide for selecting these three subjects is contained in the JAMB Brochure for all institutions.
According to JAMB Brochure, the main subjects for Law in JAMB are Use of English and Literature. Actually, those two are compulsory JAMB subjects for any candidate who wishes to gain admission into Law. The candidate can choose the remaining two subjects from the social sciences or arts subjects.
Read Also: Law Course Outline and Content for LLB Degree
Is Economics Compulsory for Law in JAMB
Economics is not a compulsory subject for Law in JAMB. The actual compulsory subjects for Law in JAMB are English and Literature.
However, since Economics is a social science subject, a candidate may choose to include it in his or her JAMB subject combination for Law.
So although Economics is not a compulsory subject for Law in JAMB, it qualifies as one of the social science subjects you can use to complete your four subjects.
You can have your JAMB subject combination for Law as follows:
Use of English
Literature
Economics and one other arts or social science subject.
Read Also: List of Universities that Offer Law in Nigeria
Is CRS Compulsory for Law in JAMB
This is one question that many Law aspirants ask when it comes to the correct subject combination for Law. Many actually believe that CRS is a compulsory subject for Law in JAMB but it is not.
CRS is not a compulsory subject for Law in JAMB, the only compulsory subjects being English and Literature. However, it is one of the many art subjects that a Law aspirant can choose from to make up their four subjects.
So you will not be wrong if you choose the following four UTME subjects as a Law aspirant:
Use of English
Literature
Economics
CRS
Read Also: JAMB Subject Combination for Law, Other UTME and DE Requirements
Is Maths Compulsory for Law in JAMB
No, Maths is not a compulsory subject for Law in JAMB.
However, you must do your best to get a credit pass in Math in your WAEC. This is important if you want to be on the safe side. Because while some universities may be willing to give a waiver to Law aspirants who made D7 in Math, others may not.
Conclusion
Here is where we come to the end of this article trusting that it is very helpful. If you are an aspirant of Law preparing to register for JAMB, you must endeavor to register the right subjects. Otherwise, you will jeopardize your chances of gaining the admission you desire.
If you have questions or just wish to share your thoughts with me on this subject, use the comments section below.
More so, you can help me to reach others with this post by sharing with friends on Social Media. Just scroll down to see the Facebook and Twitter and WhatsApp buttons. Thank you so much!
---
Still Got a Question? Drop Your Question Right HERE 👇👇 and click on Search.
Get an Immediate Response...
---
---
---
Get in touch with us
---
If this post was helpful to you, please help us to reach others by sharing with the buttons below!