If you are a JAMB candidate and have made up your mind to study Mass Communication, this post is for you. Of course, it's not going to be a lengthy one but I promise to give you the salient information you need if you must succeed. So I will be educating you on what the Mass Communication course is all about. Thereafter, I will tell you the Mass Communication subjects for JAMB and WAEC, as well as give you the brochure for the course in various Nigerian tertiary institutions. I will conclude by sharing the Mass Communication jobs and career opportunities available for graduates.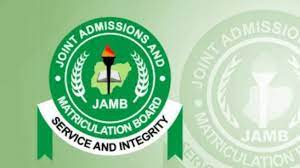 One of the biggest challenges that Nigerian secondary school leavers face is making the right choice of a course to study at the tertiary level.
Of course, there are hundreds of courses out there and this fact is the primary reason for the confusion of many. A lot of them want to know what certain courses are all about. They seem to have interest in a number of courses based on what they think they have discovered about themselves. Or maybe because they heard there are many job opportunities and they'd be rich after studying this course or that course.
I'm writing this post for those who have reasons to believe that they have to study Mass Communication. I want to tell you what the course is all about, the Mass Communication subjects and the brochure for various institutions. Thereafter, I will show you some of the career opportunities in Mass Communication.
Hoping that you'd find this very helpful; but just in case you need more clarity on anything, feel free to use the comment section below. I will respond to you as quickly as possible.
What is Mass Communication?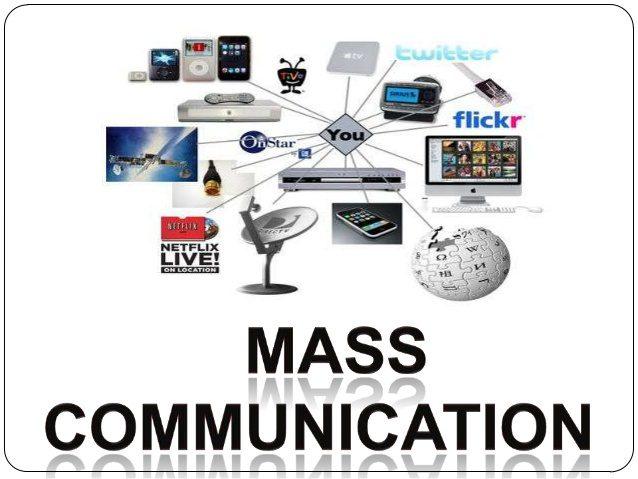 So what's Mass Communication all about?
Mass communication is a field of study that focuses on understanding how people exchange information via the mass media to large groups of people at the same time. Of course, it involves the use of technologies such as television, radio, film, and the Internet to reach a very large audience.
Students of mass communication are exposed to a wide range of topics such as journalism, advertising, public relations and media production.
Mass communication plays an important role in shaping public opinion, culture and behavioral tendencies. It can also be a powerful tool for social and political change.
Read Also: How to Score Above 300 in JAMB (Top JAMB Secrets)
Mass Communication Subjects for JAMB and WAEC

If you desire to study Mass Communication in a Nigerian tertiary institution, you must understand the importance of entering the right JAMB subject combination during JAMB online registration. This also applies to your O'level subject combination.
Actually, if you fail to choose the correct Mass Communication subjects, you will not be offered admission no matter how well you perform in your UTME. Sadly, this has been one of the reasons why many bright prospective university students lose their much-desired admission.
If you go through most of my writings on this website, you will notice that my vision is to guide aspirants properly. Because with proper guidance, you will avoid mistakes and pitfalls in your search for admission.
So let me give you the correct Mass Communication subjects for JAMB.
Read Also: JAMB Subject Combination for All Courses [Full List]
What are the Mass Communication Subjects for JAMB?
The Mass Communication subjects for JAMB are:
Use of English,
Literature in English,
any other two arts or social science subjects.
Now, let me explain this a little bit.
Test of Use of English is compulsory for all JAMB candidates regardless of their prospective course. Hence, it is already an automatic part of your JAMB subjects.
But for Mass Communication aspirants, there is one other compulsory subject. It is Literature in English. Please make no mistakes about this. If you must be admitted to study Mass Communication in a Nigerian tertiary institution, you must write Use of English and Literature in English.
The candidate can select the third and fourth subjects from the following arts or social sciences subjects:
Government
Economics
CRS or IRS
Geography and so on.
This means that you can pick any two subjects from the list above to complete your UTME subjects. If you are wise, you will select your best two out of the list.
Typically for most aspirants, their mass communication subjects for JAMB are Use of English, Literature in English, CRS/IRS and Government.
Read Also: JAMB Brochure for Mass Communication Under Faculty of Arts and Humanities
What are the Nine
Mass Communication Subjects for WAEC?
Now you need to understand that beyond choosing the right Mass Communication subjects for JAMB, there are other requirements for admission.
You must also meet the necessary O'level requirements. This means that you must have credited the necessary subjects in your SSCE in order to qualify for admission. Otherwise, you will not be offered admission.
You want to ask what are the right WAEC subjects for a secondary school student who wishes to study Mass Communication?
Below are the nine O'level subjects to include in your SSCE registration to qualify to study mass communication. The first five a very core and you must ensure that you include them.
Mathematics
English language
Literature in English
Government
CRS/IRS
Economics
Commerce
Biology
A Trade Subject
You must strive to obtain five credits in your core O'level subjects in order to qualify for admission into mass communication.
Read Also: O'level Requirement for Art, Commercial, Social Science Courses
Are There Other Requirements Beyond Choosing the Right Mass Communication Subjects?
You must realize that there are other important requirements for candidates who wish to study mass communication in a Nigerian tertiary institution. These are in addition to choosing the right mass communication subjects.
Sometimes, these other requirements vary with respect to institutions. So you will need to Click this Link to read other important requirements for admission into mass communication as they have to do with your prospective institution. That is, the institution you have in mind to attend.
This is very important as you will find more answers to the questions you might have concerning mass communication.
Universities that Offer Mass Communication
There are many notable private, state and federal universities that offer Mass Communication in Nigeria. Here is a list of some of them…
Abia State University
Adekunle Ajasin University
Ajayi Crowther University
Akwa Ibom State University
Al-Hikmah University
Bingham University
Covenant University
Ibrahim Badamasi Babangida University
National Open University of Nigeria
Plateau State University
University of Benin
University of Jos
Kwara State University
University of Maiduguri
University of Nigeria
If you wish to study mass communication in any of the universities above, you may need to go through the Latest JAMB Brochure on this website to see their specific entry requirements and waivers.
Alright. Let me conclude by helping you with some mass communication jobs so that you will also be aware of the career opportunities available for graduates.
Mass Communication Jobs
Since no one plans to be jobless after graduation, career opportunities is a critical research to do before choosing a course.
So beyond knowing the right mass communication subjects, you also need to know the career opportunities there.
The good news is that there are many career opportunities in mass communication. More so, the field is very dynamic and constantly evolving. Hence, there are always new roles and opportunities for graduates to explore.
However, I will give you a list of 8 of the most common career opportunities for graduates of mass communication.
Career Opportunities in Mass Communication
1. Journalism: Journalists are people whose job is to report and write news stories for newspapers, magazines, websites, television, and radio.
2. Broadcasting: Broadcasters are also journalists. They report and present the news on television and radio. But their job is not limited to that as they may also produce and anchor their own programs such as talk shows.
3. Advertising and Digital Marketing: A mass comm graduate may work as an advertising professionals. They can create and place advertising campaigns in various online and mass media outlets.
4. Public Relations Officers: graduates of mass comm may work as public relations professionals. With that portfolio, they promote and maintain a favorable public image for their clients' business or organization.
5. Graduates of mass comm can also specialize in film and video production. They can direct, edit and produce films and other video content.
6. Mass communication graduates may train themselves to qualify to work as web developers as well as content managers for website and mobile apps.
7. After studying mass communication, you can work as a Public Relations (PR) Specialist. As a PR specialist, you can help organizations and individuals to communicate effectively with the public.
8. Graphic Designing: As a graphic designer, mass communication graduates can create visual concepts with the aid of a computer software or by hand. With these, they can communicate ideas that inspire, inform, or captivate consumers.
Conclusion of the Article: Mass Communication Subjects for JAMB and WAEC

In this article, we set out to discuss "Mass Communication Subjects for JAMB and WAEC". We did justice to that and still went ahead to arm you with other salient information. I trust you found it both informative and helpful. You can always use the comments section to share your thoughts with us.
Also help us to reach others with this post. Share with friends on Social Media. Just scroll down to see the Facebook and Twitter and WhatsApp buttons. Thank you so much!
---
Still Got a Question? Drop Your Question Right HERE 👇👇 and click on Search.
Get an Immediate Response...
---
---
---
Get in touch with us
---
If this post was helpful to you, please help us to reach others by sharing with the buttons below!