The Fourteenth Nelson Mandela World Human Rights Moot Court Competition adopts a hybrid format, with the in-person final rounds scheduled to take place at the Palais des Nations in Geneva, Switzerland from 18 – 21 July 2022 and the preliminary virtual rounds (online) scheduled to take place from 20 – 31 May 2022.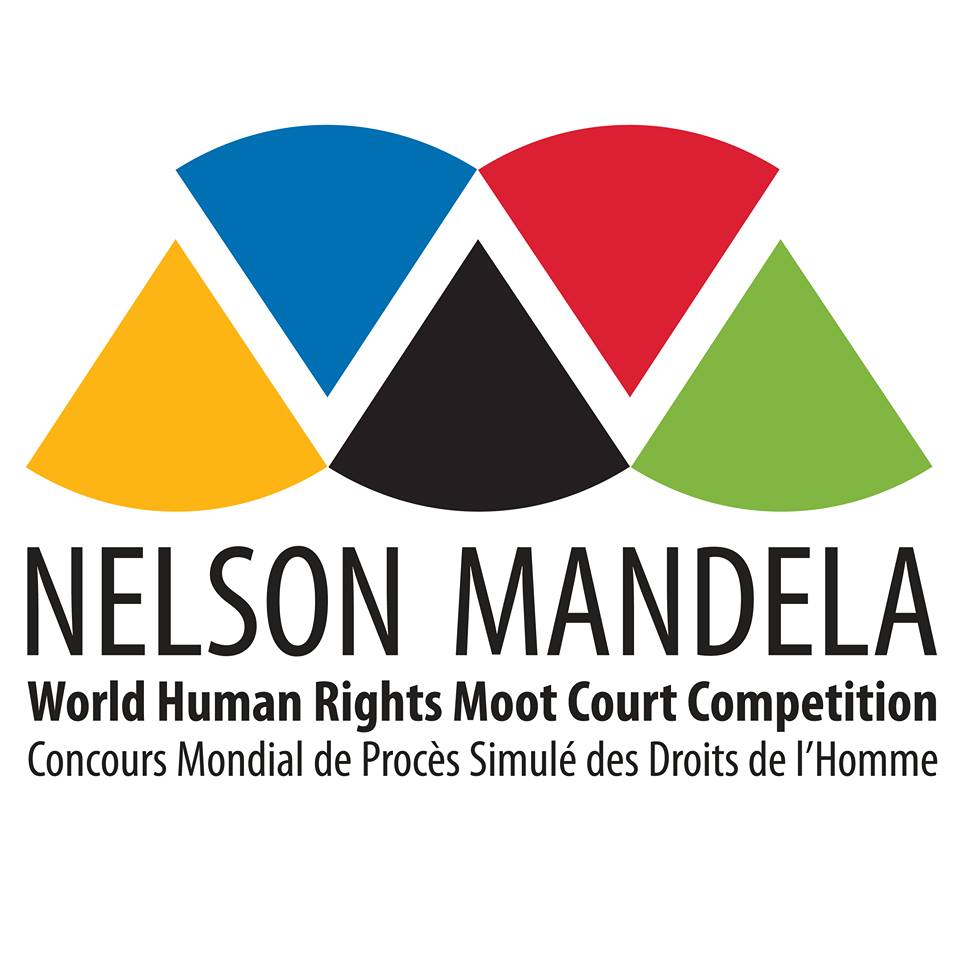 The Competition is presented by the Centre for Human Rights based at the Faculty of Law, University of Pretoria. In partnership with the Academy on Human Rights, Washington College of Law, American University. And the United Nations Human Rights Council Branch (HRCB) at the Office of the High Commissioner for Human Rights (OHCHR).
The best 10 teams from each UN region are then invited to participate in the pre-final, quarter-final, semi- final and final rounds of the Competition in Geneva. Teams then have to argue the two sides of the hypothetical case, representing, alternatively, both the Applicant and the Respondent before a 'bench' of human rights experts. The eight best teams proceed to the quarter final rounds, which is presided over by judges from international courts and tribunals.
COST:
Although no registration fees are charged, participants must cover all their own costs (air tickets, accommodation, meals and medical insurance). As participants have to cover all their costs, they are encouraged to begin fundraising as soon as possible. Donors may include embassies, the UN and EU, bar associations and law firms, corporate donors and their own universities.
Nelson Mandela World Human Rights Moot Court Competition Eligibility.
The Competition is open to undergraduate and master's degree students from all institutions of tertiary education in the world.
A team of two students from each university – preferably one woman and one man – is invited to participate.
Nelson Mandela World Human Rights Moot Court Competition Benefits.
Two scholarships are offered to the winning team of the Nelson Mandela World Human Rights Moot Court Competition to participate in a fully-funded three-week summer program at the University of Lucerne.
How to Enter Nelson Mandela World Human Rights Moot Court Competition.
Interested candidates who meet the criteria listed above should apply by clicking on the "Apply" button below.
Apply Before: 21st July 2022.
Recommended: Other Currently Available Scholarships and Opportunities.
---
Still Got a Question? Drop Your Question Right HERE 👇👇 and click on Search.
Get an Immediate Response...
---
---
---
Get in touch with us
---
If this post was helpful to you, please help us to reach others by sharing with the buttons below!