On this post, I shall discuss JAMB email address. I intend to show you how to do JAMB email verification and how to change JAMB email address. Then I will conclude with JAMB email linking and how to reset JAMB email. Please read along.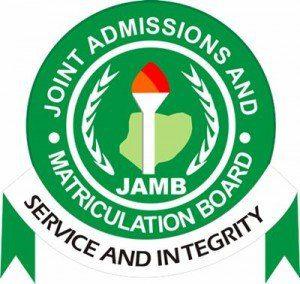 What is JAMB Email Address?
JAMB Email Address is the email address used by candidates to register for UTME or Direct Entry. For those who did not supply their email address during JAMB registration, JAMB email address is the email address they later link to their JAMB profile.
Note, however, that the JAMB email address described above is different from JAMB email address for complaints.
JAMB Email Address for Complaints
As already pointed out, JAMB email address for complaints is strictly different from JAMB email address. JAMB email address for complaints is a channel created by JAMB to hear the issues and challenges that candidates are facing. The goal of the board to to proffer solutions to the candidates in the shortest possible time.
However, beyond the JAMB email for complaints, JAMB has initiated what is called Support Ticket. Through the support ticket, JAMB is able to handle myriads of issues facing their over one million candidates. Follow this link to see a comprehensive list of issues you can resolve via JAMB Support Ticket. And also learn how to create JAMB Support Ticket.
JAMB Email Verification
JAMB email verification is done when a candidate signs up for an account on JAMB website. The candidates are required to enter their valid email address and phone number in order to verify the email. This valid email address and phone number would later become the candidate's JAMB email address and JAMB Phone number. So you see how this works out.
The email address the candidate supplies for JAMB email verification is where JAMB will send all vital information to the candidate. The candidates are, therefore, advised to use Gmail instead of Yahoo Mail for faster delivery.
How to Do JAMB Email Verification on JAMB Portal
Follow the steps below to verify your email on JAMB portal.
Visit the JAMB Portal @ https://efacility.jamb.gov.ng/ValidateeMail.
Enter your valid email address.
Re-enter your valid email address to confirm the initial entry.
Enter your phone number.
Re-enter your phone number to confirm the initial entry.
Select a secret question and answer it.
Then click on the Verify e-Mail button.
If you fill the JAMB e-Mail verification form correctly, you will receive an email from JAMB. Click on the link in the mail to verify your email address. Otherwise, get back to JAMB Portal. Locate the question, "Already Have A Confirmation Code?" and click the necessary button to verify your email address.
JAMB Email Linking
I have done a very detailed and comprehensive post on JAMB email linking. If you are interested, kindly follow this link to learn How to Link Your Email to Your Profile on JAMB Portal. Remember that it is when you have successfully linked your email address to your JAMB profile that JAMB would send you the password to login to your JAMB profile. Of course, you know the many reasons why you need to login and have full access to your JAMB profile.
How to Change JAMB Email Address
This section of this post is very important. I, therefore, advise candidates to read with keen attention. After JAMB registration, many candidates discover that they have issues with the email address they used to register for JAMB. The email address is incorrect and not functional. As a result, the candidate would be unable to log in to their JAMB CAPS. Such candidates need to out-rightly change their JAMB email address.
Reasons Why you May Need to Change your JAMB Phone Number
Entering a wrong email address during registration. This is usually an issue for first timers. Maybe because of over excitement or tension.
Loss of mobile phone.
Forgotten email login password. Although the email login password may usually be retrieved via a recovery email, cases abound where there is no recovery email. Obviously, this means that the candidate would have no means of receiving vital information from JAMB. So they need to change the email address.
You may be reading this today because you are already facing this situation. You desperately need to know how to change your email address on JAMB portal.
On this post, I'm going to show you how. So just read along.
How to Change Your JAMB Email Address
Follow the instruction below to change your JAMB email address…
Visit the nearest accredited JAMB CBT center.
Indicate that you want to change your JAMB email address.
When you are directed to the right office, you will be required to write an application letter for correction of email address.
You will also be required to provide your JAMB registration slip, the wrong email address, JAMB phone number, JAMB registration number, and National identification number (NIN).
Your identity will be confirmed on JAMB portal.
Then you will pay a processing fee.
After processing your request, you will get a notification from JAMB upon approval.
If you go by the instructions above, you will successfully change your JAMB email address. However, there is another option. You can actually make the wrong email address a valid one to receive JAMB notifications. The simple steps below will help…
Look through your JAMB registration slip to confirm the exact email address on it. You can as well check this on JAMB portal.
Copy out the email address exactly the way it appears on your JAMB slip.
Confirm that the service provider is either Google or Yahoo. You can do this by checking if the email address ends with "@gmail.com" or "@yahoo.com". If it does, then you are good.
Visit the email service provider (Google or Yahoo) and click on the "create new email" icon.
Enter the email address you copied out earlier.
If that email address is still available, then proceed with the registration to make the email address valid.
Verify your phone number, accept the terms and conditions, and then click on submit.
If you successfully complete the 7 steps above, the email address on your JAMB profile would automatically become active. Therefore, you'll be able to receive notifications from JAMB.
How to Reset JAMB Email
Many have asked me how to reset JAMB email. However, as I interact with them, I notice that what they actually have in mind is either… How to retrieve JAMB email or how to reset JAMB password.
So, I will quickly show you how to retrieve your JAMB email address. If you are also having issues with your password, you can check my article on how to reset JAMB Password.
How to Retrieve JAMB Email
The email you used to register on JAMB is not really hard to find. You can find this information on your JAMB examination slip.
See the red line in the image below.
In case you have misplaced your JAMB examination slip, you check online by visiting this link https://www.jamb.gov.ng.
Enter either your JAMB registration number or phone number in the space provided below. Click on print examination slip.
Now that you have retrieved your JAMB email address, you can check how to reset your JAMB password if you have issues with your password.
Conclusion
So we have come to the end of this article. I trust that you found what you were looking for. You can scroll down to use the comments section is you have further questions. Comment your questions or just share your thoughts with us. We will be glad to hear from you.
Finally, help us to reach others with this informative post. It's very simple. Just use the Social Media buttons below to share with your friends. See you in the next article!
---
Still Got a Question? Drop Your Question Right HERE 👇👇 and click on Search.
Get an Immediate Response...
---
---
---
Get in touch with us
---
If this post was helpful to you, please help us to reach others by sharing with the buttons below!