This post will show you how to reset JAMB password via sms. In other words, you will learn how to reset JAMB password without email. So, if you lost your JAMB Password, go ahead and read everything you need to know about JAMB password reset code.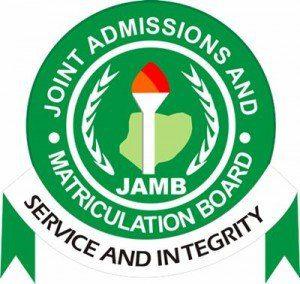 Having access to your JAMB profile is very important. Especially for the fact that if you are eventually offered admission, you must log in to your JAMB profile to accept or decline the admission.
The two basic things you need to login to your JAMB profile are your email address and password. Please note that the password used here is not compulsorily the same one you use in logging into your email account. You may choose something different if you so wish.
In this article, you will learn how to change your JAMB profile password. More so, you will learn how to recover or retrieve your JAMB password in case you lost it.
Now, there are four ways to recover your lost JAMB password. You can
reset JAMB password via SMS.
retrieve JAMB password through email.
effect JAMB password reset from JAMB Portal.
chat with JAMB support.
So I will dedicate the rest of this post discussing each of the above four methods. However, I need to remind you of the need to link an email to your JAMB Profile. In case you haven't done so, See how to link an email to your profile on JAMB Portal via SMS.
How to Reset JAMB Password via SMS
To reset your JAMB password via SMS, do the following.
Send "PASSWORD email" to 55019 using your JAMB phone number.
Your JAMB Phone Number is the one you used to register for JAMB.
For example: PASSWORD suresuccess@gmail.com.
Shortly after you send that, you will receive a reply from JAMB.
Open the message and see your new password.
Read Also: How to Retrieve Lost JAMB Profile Code.
How to Retrieve JAMB Password through Email
When you created your JAMB profile either at a CBT center or by yourself, a message was sent to your email account. That message contains your profile creation details. Some of the details contained in the message include your name, date of birth and JAMB password.
To retrieve your JAMB password using this method…
Log in to your email account.
Locate the search bar and type "Profile Creation Details".
Click the search button or just hit the enter key.
If you follow the steps above correctly, your search result should look like the image below especially if you use Gmail.
Open the email and scroll down to see your JAMB password.
However, I'm aware that there are candidates who have lost or forgotten their JAMB email. If you are one of such people, check this article on how to retrieve your JAMB email address.
How to Recover JAMB Password on JAMB Portal
For this option to work, you must know the email address and the date of birth you used to register JAMB. If you have to two data handy, follow these steps to recover your JAMB password…
Visit the JAMB password reset link here portal.jamb.gov.ng/eFacility./forgot.
Enter your email address and correct date of birth.
Click on Get Password Reset link
Login to your email address to find a message with the subject "JAMB e-Facility – Password Reset"
Open the email and click on the "Reset my Password" link.
Enter your new password on the next page.
Click on "Change Password".
If your password reset was successful, you will receive a confirmation message from JAMB like in the image below.
Read Also: How to Retrieve Lost JAMB Registration Number
How to Retrieve JAMB Password by Chatting with Support
I added this last option because of my commitment to getting to the root of your issues and ensuring that you find solutions. So this is an option that must work if every other method prove abortive.
You can contact JAMB support to report that you are having issues resetting your JAMB password. Within a relatively short period of time, a staff from JAMB will get back to you. They will furnish you with instructions so as to enable you recover your JAMB password.
However, if you don't get a reply within 2 – 3 working days (Mondays to Friday), please visit a JAMB CBT center to complain.
Conclusion
So we have come to the end of this article. I trust that you found what you were looking for. You can scroll down to use the comments section is you have further questions. Comment your questions or just share your thoughts with us. We will be glad to hear from you.
Finally, help us to reach others with this informative post. It's very simple. Just use the Social Media buttons below to share with your friends. See you in the next article!
---
Still Got a Question? Drop Your Question Right HERE 👇👇 and click on Search.
Get an Immediate Response...
---
---
---
Get in touch with us
---
If this post was helpful to you, please help us to reach others by sharing with the buttons below!