This post is about how to link NIN to MTN line. So I will be leading you through simple steps to link NIN to MTN line. You need to do this on your old and new SIM cards to avoid blockage of outgoing calls.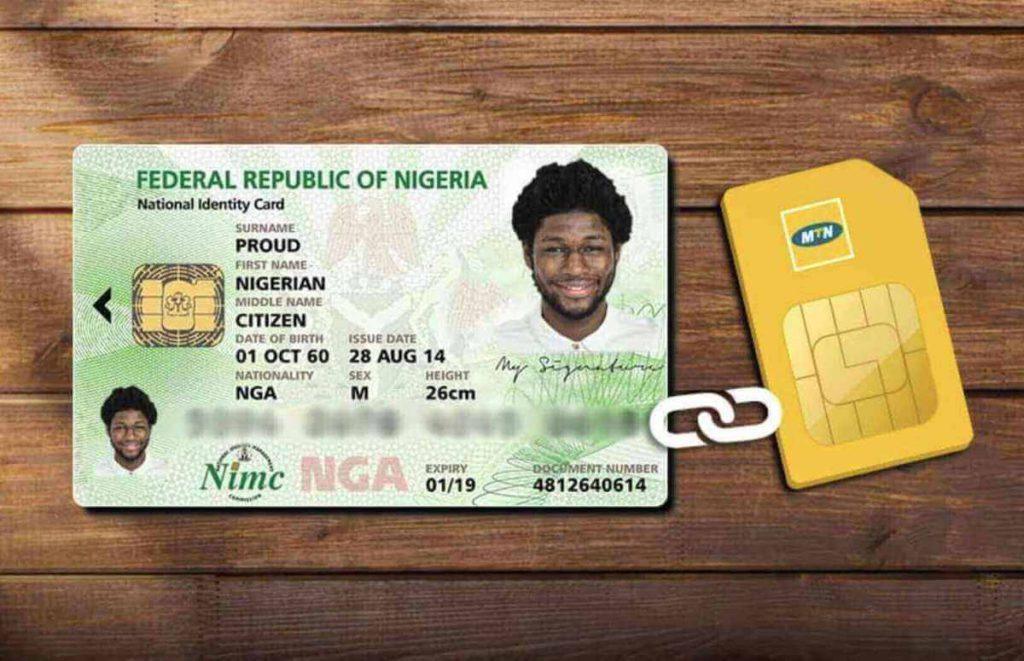 The Federal Government of Nigeria through its Communications Commission issued a directive for all Nigerians to link their NIN to their SIM cards.
The FG gave a timeline and a deadline for the Nigerian Communications Commission (NCC) to do this. However, many Nigerians did not comply till the deadline. The NCC had to extend the deadline by several months. Yet, that was not enough for Nigerians to do the needful.
So the government had to follow this extension of deadline by about 8 other extensions before implementing the deadline.
On the final deadline, that is March 31, 2022 opportunity to use SIM cards without linking to NIN was over.
The government gave strict orders to Telecommunication Operators to bar outgoing calls for subscribers who are yet to link their line to NIN.
Therefore, on Tuesday, April 5, 2022, the Association of Licensed Telecommunication Operators of Nigeria began implementation of the orders.
Consequently, hundreds of thousands of Nigerians who did not link their SIM cards to NIN lost the ability to make outgoing calls with their phones. However, they could still receive calls and send text messages.
How to Link Your NIN to Your MTN Line
On this article, my focus is to show you how to link your NIN to your MTN line. I'm doing this because it's very important both for old subscribers and those purchasing new SIM cards.
This is to avoid blockage of SIM cards which may result in losses.
In a short while, I will show you the two easy methods you can use to link your NIN to your MTN sim card. However, I need to first of all be sure that you know how to check your NIN. This is especially for those who can no longer find the printout of their NIN. You can use USSD code to check your NIN on your phone. Here's how to go about it.
How to check your NIN using USSD code
So you can get your 11-digit NIN at no cost using the steps below.
1. Dial *346# from the phone number associated with your voter's card, driver's licence, or BVN registration.
2. Then press 1 to get your NIN.
3. Screenshot the NIN your phone screen before it disappears so that you don't have to repeat the process.
It's as simple as that.
Note that before now, the network service providers charges N20 every time you dial *346#. However, the Minister of Communications and Digital Economy, Isa Ibrahim Pantami recently ordered the removal of the USSD charges. So you can always feel free to check your NIN using USSD code any time you need to.
Guide on How to Link NIN to MTN Line
You can link your NIN to your MTN line using any of the data-enabled devices: mobile phone, laptop.
There are three available methods to get this done on MTN network. They include:
through MTN-NIN Portal
using USSD Code
NIMC MobileID App
I'm now going to show you how to use each of the three methods.
How to Link NIN to MTN Line Using the MTN-NIN Portal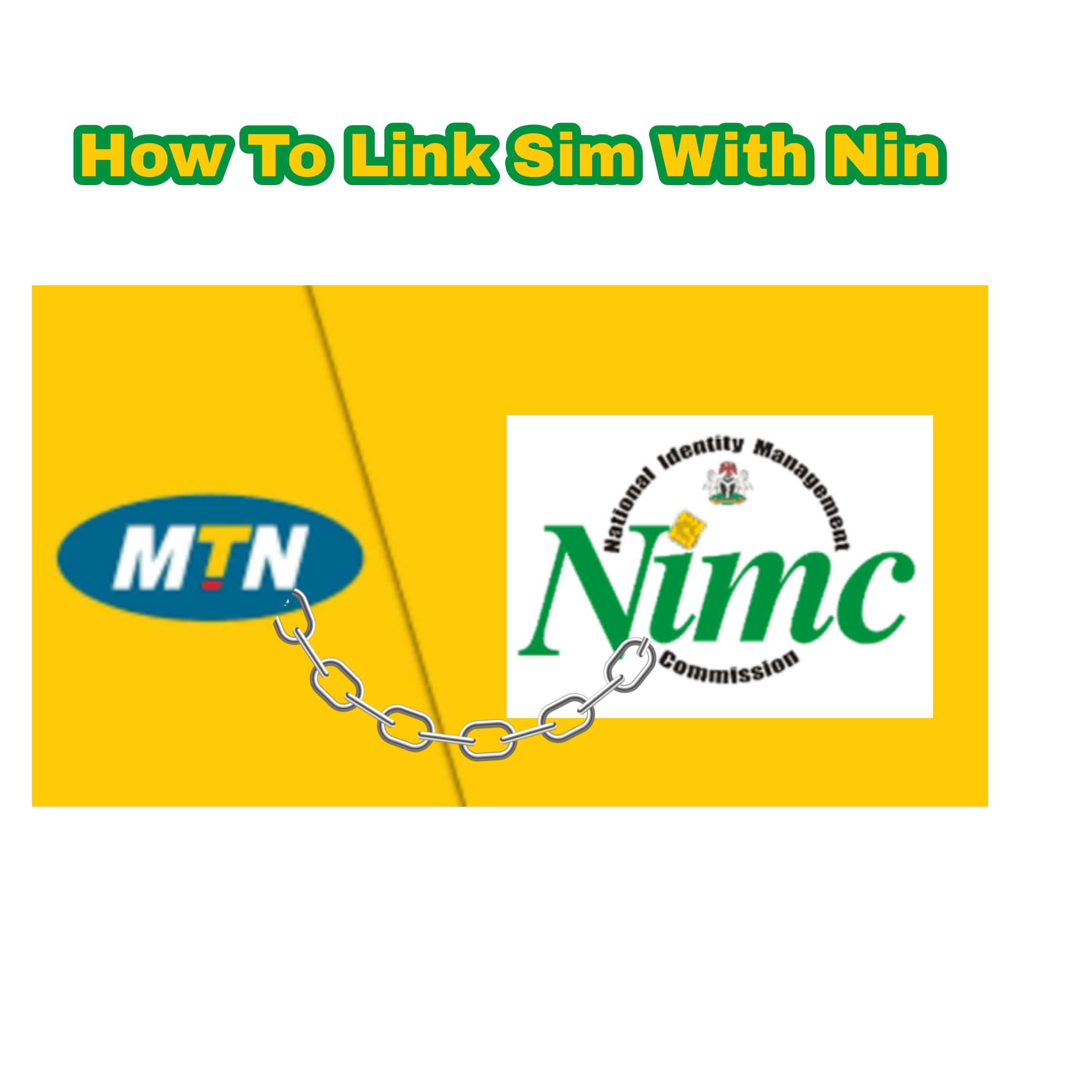 To use the MTN-NIM Portal to link your NIN to your MTN line, you need the following. Your First Name, Last Name, Middle Name, Phone Number, National Identity Number and Email address.
When you have all the data ready, follow the simple steps below to link your NIN to your MTN line.
Copy and paste the official registration link https://mtnonline.com/nim/.
Fill in the requirements listed above.
Click on submit button.
An OTP will be sent to your MTN line.
Enter the OTP and click confirm
That's all there is to it. Once you successfully go through the steps above, your NIN and MTN line are now linked.
How to Link NIN to MTN Line Using USSD Code
This second method is suitable for those who do not have an Internet-enabled device.
So if you belong to this category, you don't need to worry. You can also link your NIN to your MTN line using USSD code on that your small phone.
It's simple.
Just dial *785*NIN# and your NIN data would be submitted to MTN right away.
How to Link NIN to Airtel Number Using the NIMC MobileID App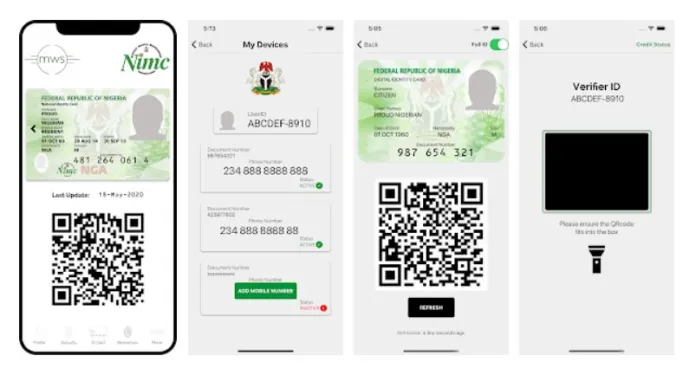 According to some people's experience, it is possible to try the two methods above and not succeed. So if you've tried the two methods above but didn't get a positive result, there is yet another alternative.
The third and final alternative is the NIMC MobileID App.
To use the NIMC MobileID App to link your NIN to your Airtel number, follow the steps below:
Download the NIMC MobileID App from Google Play Store.
Launch the app and enter your phone number and NIN.
You will receive an OTP on your phone for verification.
Create your 6-digit password/pin.
Link your phone numbers. It's simple. Just select the 'LINK MY NUMBERS' option on your dashboard. Then add and validate your phone numbers.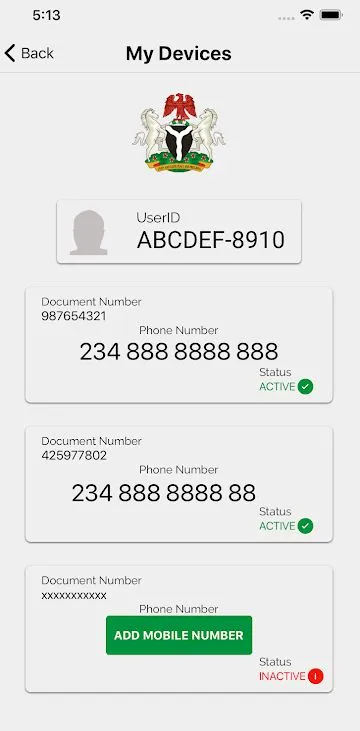 Note that you can add as many as 7 mobile numbers using this application. However, an OTP is required to verify each numbers added.
Alright.
So we have come to the end of this guide. Hope it's helpful?
You can also check out my guide on How to Link your NIN to your Airtel Line and How to Link your  NIN to your Glo Line. Of course, that's if you are also an Airtel or Glo subscriber.
See you in the next article!
---
Still Got a Question? Drop Your Question Right HERE 👇👇 and click on Search.
Get an Immediate Response...
---
---
---
Get in touch with us
---
If this post was helpful to you, please help us to reach others by sharing with the buttons below!