On this post, we shall be looking at hostels in UNN (with pictures), UNN hostel fees and what life is like generally on campus. Thereafter, we look at UNN off campus accommodation, lodges and several other places in UNN. Then we will show you the reasons why you need to stay in school hostel by highlighting the advantages. And so many other things, including how to successfully apply for UNN hostel. So please do well to read till the end.

The truth is that as far as the University of Nigeria (both Nsukka and Enugu campuses) is concerned, students accommodation is a burning issue. You may have heard some people jokingly say that it is easier to gain admission into any course in UNN than it is to get the school-provided hostel accommodation. If you have already been admitted or you are still expecting your name in the subsequent Admission Lists, you need to think and answer this question…
Read Also: Hostels in UNEC
Where will you live when you get to the den?
I've been in and around UNN long enough to know a lot about the systems and the environment; and in this post, I will be appealing to my many years of experience as I try to take you on a journey through UNN.
About UNN
As you may already know, UNN stands for University of Nigeria, Nsukka. It has several campuses, some of which are the Enugu Campus (UNEC), Aba Campus, UNTH Ituku/Ozalla.
UNN is fondly called the Den. As obtainable in every real den, UNN has a rich population of lions and lionesses. The male students are called lions while the female students are called lionesses. Sometimes, freshers are teased with the tag "cubs". UNN graduates are called Super Lions and Lionesses.
Where is UNN Located in Nsukka
According the University of Nigeria anthem, UNN is sited on the soft green hills at the very heart of Nsukka town. It is very easy to locate no matter the part of the country you are coming from. All you need to do is to board a bus en route Nsukka. Alight at the last bus stop which is Ogige Market.
Once you drop, you will find UNN shuttles – buses and taxis loading. You can easily identify them by their green and white color (official UNN color). The shuttles will take you to the campus at the current/prevailing transport fare.
How to Survive in UNN
UNN lives up to its name — The Den. It is akin to a jungle. Surviving in UNN, as a student, requires a whole lot of mental sagacity, physical strength, resilience, determination, guts, wisdom, God's grace and constant supply of money.
You must be both sharp and critical in your mind. You must have the capacity to pay attention to little details.
UNN is a land of extreme weather conditions. The Sun is harsh, the rain can be heavy and disturbing, the harmattan is out-of-this-world,… Actually, apart from academic stress, extreme weather is a challenge you have to contend with throughout your stay in Nsukka. So come strong, resilient and determined.
Wisdom is crucial to your survival in UNN. First year is a period when students act on unverified information and do a lot of "foolish things." So you must know when to run, walk or simply stay back. You must know how to judiciously spend your money. You must know what to buy and what not to buy.
Let's get back to our discussion on accommodation.
UNN Hostels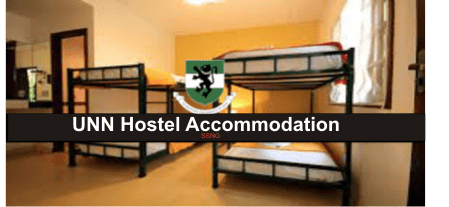 For now, the University of Nigeria (UNN) has a total of fifteen (15) hostels. Two of these hostels are reserved for the boys while thirteen (13) are reserved for the girls. This seeming lopsided reservation of hostels is as a result of the fact that UNN is a very sensitive institution. The school considers the female gender as weaker vessels and tends to give them priority and advantage in accommodation and a whole lot of other things. (I hope the guys understand?)
The hostels are generally referred to as halls. Each hall has a supervisor who oversees and ensure smooth running of administrative and sanitation activities in the hall. There is also a politically elected hall governor in each hall. The hall governor is usually a student, assigned to a particular room in the hall, who contests and wins the hall governorship election.
Names of Hostels in UNN
Every hostel in UNN has a unique name with which it is identified. We are going to give you a full list of the names of the female hostels and male hostels in UNN…
List of Female Hostels in UNN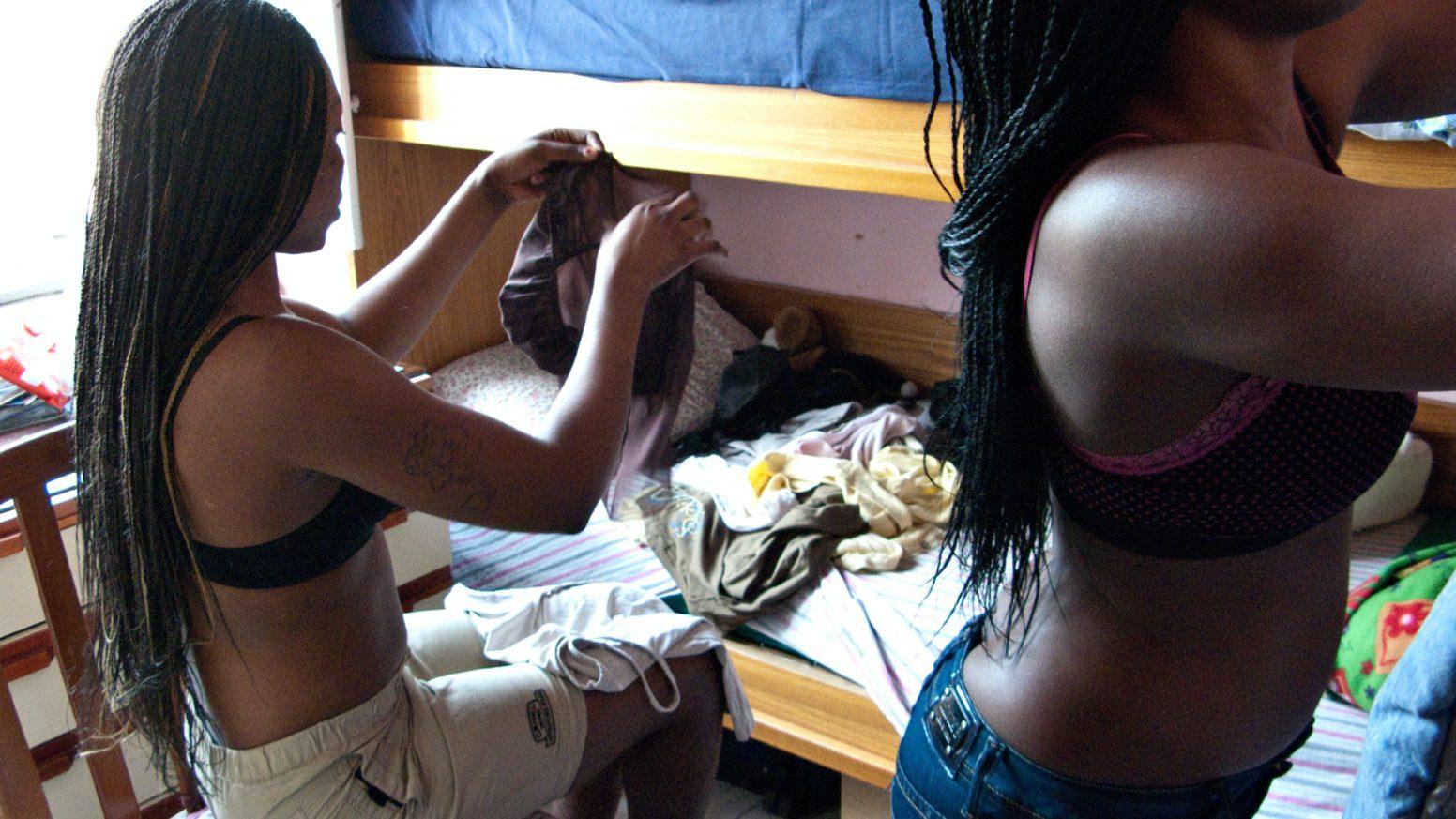 Like we already pointed out, UNN boasts of 13 female hostels. The hostels are all very much inside the school. Here are the names of all the female hostels in UNN:
Bello Hostel
Eyo Ita Hostel
Balewa Hostel
Awolowo Hostel
Aja Nwachukwu Hostel
Okpara Hostel
Okeke Hall
Akintola Hostel
Akpabio Hostel
Presidential Hostel
Kwame Nkuruma Hostel
Mary Slessor
Isa kaita Hostel
The hostels are all very much inside the school. Especially Bello, Eyo Ita, Balewa, Awolowo, Aja Nwachukwu and Opara halls. So if you happen to get any of these halls, then you can wake by 6:30am and still meet a 7:00am lecture (that's if your mirror and make-up will allow you).
Some 'unlucky' ladies will be allocated Kwame Nkuruma hostel located at the extreme of the campus among the boys hostels (you will trek your lives out. lol). But on the brighter side, you will be working your body to exercise and not to talk of the male company.
The hostels have free running water and almost steady 24-hours electricity supply. Most rooms have fans. The school tries as much as possible to maintain the toilets (but our girls can shit kaii!) so I will give the toilet 6/10. There is free Wifi in all the hostels also.
Security is good but there are still many cases of theft each year so be careful with your property. Pharmacy girls are the queens of Bello hostel as they are allocated the hall exclusively. Though not exclusive, if you are to study any agriculture-related course, expect to get Aja Nwachukwu hostel and Awolowo hostel mostly. They are closer to the farms. A bed space costs #15,000 but you have to budget 20,000 to include clearance and signing in expenses.
UNN Female Hostel Allocation Format
Some UNN female hostels are usually reserved and assigned to some faculties. Though not all faculties are accorded this special consideration. Below are the ones covered in this format:
Bello Hall is usually assigned to pharmacy students.
Aja Nwachukwu and Awolowo Halls are for Agriculture students.
Isa Kaita Hall is for Biological Sciences.
Presidential Hall is for Medical and Health Sciences students.
Okpara Hall, 100 series is usually for special students.
Eyoita, Mary slessor, Okpara, Nkruma, Bello, Akintola and Akpabio could be shared among students of other faculties.
With the above format in place, UNN hostel allocation is still assigned on first come, first serve basis. In addition to that, first years and final years have the highest slot.
UNN Presidential Hostel
Presidential hostel in UNN is the smallest female hostel in the campus and is exclusively reserved for first year students of Medicine & Surgery, Dentistry and Health Sciences.
The hostel is situated between the Students Union Building (SUB) and Akintola Hall. The rooms are self-contained and each has a toilet and a bathroom. Presidential hostel has rooms designed to occupy ten students as there are ten bed spaces in each room.
Because of the small size of the hostel and the small number of bed spaces in each room in presidential hostel; it is very difficult to get assigned to the hostel. Just very few are able to get assigned to presidential hostel legally. But before the end of first semester, an unbelievable number of students sleep, wake up and operate from presidential hostel.
Those are students who were unable to secure bed space in the hostel. They are illegal occupants unofficially accommodated by their friends. It seems reasonable to them since they only have one session to stay in Nsukka before crossing over to UNEC.
This is the reason why presidential hostel in UNN is always overcrowded and the facilities overstretched.
List of Male Hostels in UNN
The two functioning male Hostels are
Alvan Ikoku Hall
Eni-Njoku Hall
I lived in Eni-Njoku hostel in my first year Rm 329. Though the building is old and actually over populated, the design of these halls is world class. They have large quadrangles where boys show off their soccer talents. It's such an awesome feeling to play there. The two male hostels are located side by side and opposite the Akanu Ibiam Stadium.
Water runs free and Wi-Fi is available too. The toilet facilities were refurbished recently and are cleaned every 3 days. So I will give it the same 6/10 score with the female hostels. Any issue with the toilet is due to over use.
The legal number of roomies is six boys. But rarely can you see a room with only six boys. Most times, it's between 7 – 12 boys in a room. Ask me how that is possible? Ok (When you come, you will testify).
The boys' halls, unlike the girls', have no mattresses. Guys lay on their beds on the ground. Only five students-sized beds can be accommodated vertically in a room.
For people that like to jack a lot, the hostels have reading rooms. The price per occupant is #12,000 excluding clearance and signing in expenses.
Read Also: UNN Order of Hostel Documentation for Clearance and Signing in
Squatting in UNN Hostels
Squatting is the term used by UNN students to describe the illegal act of allowing students who did not pay for bed space to stay in a room.
Though the school management frowns at squatting by students, it is a common occurrence in both male and female hostels. Though, it is more prevalent in the male halls.
For example, the number of legal occupants per room in female hostels is 4. But when our lionesses want to become land ladies, you can get as much as 8 – 10 girls in a room.
Are you surprised? It's even worse in the boys hostels.
The number of legal occupants per room in male hostels is 6. But most times, before you doze off in the night, you may count six people sleeping in the room only to wake up to see twelve! This is largely because boys are homely. They will shelter you anytime without making a big deal of it. Lol
Items to Bring to UNN Hostel
One of the funniest sights to behold in UNN is first year students arriving the hostel from home for the first time. They look like people going off for an exile in Mars. Some of the items you want to pack are not necessary.
I will give you a list of the necessary items to come to UNN hostel with as a fresher. You can still select the most needful and leave stuffs you can live without for now. Nothing is compulsory here.
Hangers for clothes. (There are sizeable clothing wordrobes in both male and female hostels in UNN.)
Two (2) buckets (for bathing and laundry).
Two sizeable gallons for fetching and storing, especially, drinking water.
Dishes (Plates, spoons, forks and cups).
Clothes and foot wears.
Pressing iron and extension socket.
Rechargeable study lantern.
Schoolbag and notebooks.
Bed sheet and pillowcase.
Cardigan or sweatshirt (remember Nsukka weather).
Shoe rack (for ladies).
Foodstuffs.
Kerosene stove.
Custard cup bucket (for ladies only).
Wall-mounted fan (for ladies).
It can be very stressful buying and carrying all these items from home. You can save yourself the stress buy leaving the money in your account and withdrawing to make the purchases at Ogige market, Nsukka. You will find that the little price difference is not worth the stress.
UNN Hostel Pictures
Many UNN aspirants want to see pictures of hostels in UNN to help them decide whether to apply for hostel or go for off campus accommodation. See the photos of UNN Hostels below.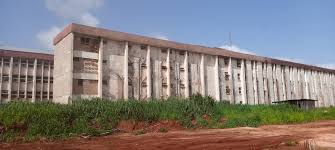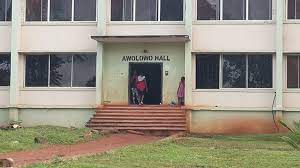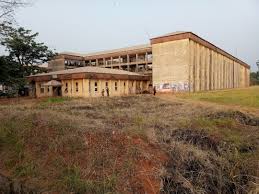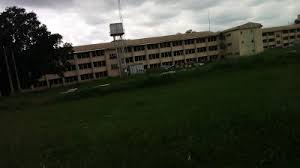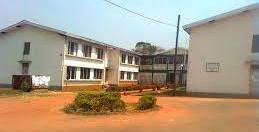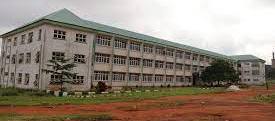 How Much Is UNN Hostel Accommodation?
The cost of UNN hostel accommodation is not the same for all students across board. It varies based on gender and other factors. Below is a summary of UNN hostel fees.
The female students pay N15, 000 for UNN hostel accommodation and the number of legal occupants in their rooms is four.
The male students pay N12, 000 for UNN hostel accommodation and the number of legal occupants in their rooms is six.
The female students pay N25, 000 for Okeke hostel.
Nursing mothers pay N20, 000 for accommodation at Zik's Flat E-Block.
During hostel clearance at Students Affairs Department, you are also expected to pay a token.
Other levies associated with UNN hostel accommodation include:
Hostel Levy = N2,000
Almanac = N600
Environmental Levy = N2,500
UNN Hostel Allocation Quota
First year students are allocated 40% of the total available accommodation. Final year students are given 20%. Below is the quota of UNN hostel accommodation for the other groups.
Other Years = 25%
PG Students = 5%
Friends of the University = 5%
Staff Kids = 5%
Is Cooking Allowed in UNN Hostels?
Yes, you can cook in UNN hostels. Cooking is allowed in both male and female hostels in UNN. But according to the school rules and regulations, you are only permitted to cook using a kerosene stove. This means that gas cookers and other sophisticated electrical cooking gadgets are not allowed in the hostels. The rule is geared towards ensuring the safety of the hostels and students with respect to fire accidents.
Other UNN Hostel Rules and Regulations
You may wish to know the do's and don'ts in UNN hostels. The following are highly prohibited and may attract eviction from UNN hostel:
Squatting of any kind.
Late return to the hostel at night.
Smoking.
Drinking of Alcohol.
Stealing.
Fighting and quarreling.
Use of hotplates, electric boiling ring, refrigerator, gas cooker and so on.
Use of generator sets.
Defecating and bathing at undesignated places.
Pouring of water in undesignated places.
Defacing of Hostel walls by posting of bills, posters and any document.
Many UNN hostel occupants still break many of the above rules and regulations. But you must do your best to always play by the rules. Don't engage in acts that the school management frowns at. If you do and you are caught, you will be thrown out of the hostel without refund of fees.
Hostel Accommodation for UNN Post UTME Candidates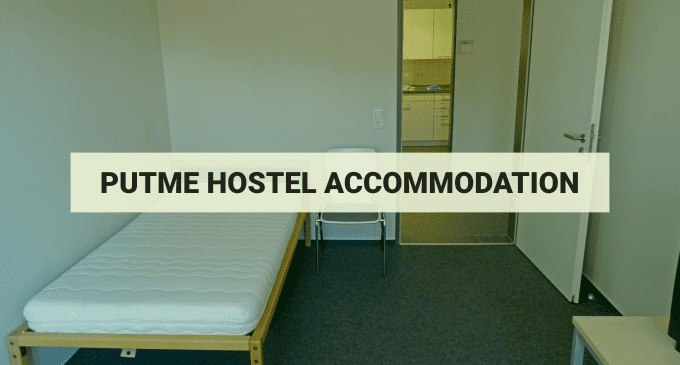 UNN graciously provides accommodation for her prospective students during the period of Post-UTME exercise. So candidates coming from afar who do not have any friends or relation can apply for accommodation in UNN hostels. At the time of writing this article, UNN charges PUTME candidates interested in hostel accommodation N2,000 per night.
So, here are the few things the candidates need to do.
How Do I Apply for UNN Hostel Accommodation?
In order to qualify to apply for UNN hostel accommodation, you mus have paid all your fees till date including acceptance fees. Secondly, you must have registered all courses online till date. Thirdly, you must possess the University ID card or must have been successfully captured. Lastly, you must possess and use the University student email address. When you meet all the above-listed criteria, follow this link to see how to apply for UNN hostel accommodation.
Note that UNN has very limited spaces for students accommodation. Because of that, the accommodation is allocated on a first come, first serve basis following the allocation quota. So the process of application is highly competitive. You need to be attentive and alert to know when the hostel application portal is open for a session. One way to do that is to bookmark this website and stay in touch.
You stand a good chance of securing UNN hostel bed space if you apply few minutes after the opening of the portal. Your chances and possibilities are increased if you use a device with fast Internet connectivity to access the UNN portal.
Not Able to Get UNN Hostel?
If you have religiously followed the above guides and are still unable to secure a hostel bed space, don't lose hope. Most times, the school closes the hostel application portal even before all the rooms are filled up. Part of the reasons why they do this is because all students are not admitted at once in one admission list. Some are admitted in the primary list while others are admitted in the first, second, or third supplementary admission lists.
The hostel application portal is always re-opened shortly after the release of each admission list. So you have to try to be aware each time the portal is opened. You have to keep trying, keep applying. You will get a bed space if you try real hard. Some times, all it would take is to wake up in the night when very few people are awake and the traffic to the portal is low. If you try it then, it might just go through without hitches.
Advantages of Living in the School Hostel
There are many obvious advantages of staying in the school-provided hostel accommodation. In this section, we are going to outline some of them. A knowledge of these advantages will help you to decide whether you apply for school hostel or to opt for off-campus accommodation.
If you have ever asked the question, "Is it good to stay in school hostel?" Here are seven advantages of living in school hostel.
1. School hostel accommodation fee is very low and affordable. With less than N20,000, you can live for one full year in the school hostel.
2. Proximity to lecture halls is a very big advantage of living in the school hostels. If you are coming from the school hostel, it is very easy to meet 7 am lectures and even secure a seat in the front row without stress. This is hardly obtainable for students living off campus who may have to take a taxi to come to school.
3. Still on the issue of proximity, in the school hostel, you are not just closer to your lecture halls, you are also closer to the sources of information. You are more informed about recent happening in the school. You are more likely to hear about emergency fixed lecture and submission deadlines if you live in the hostel.
4. Your security is more guaranteed in the school hostels. Apart from the occasional activities of pickpockets and petty stealing carried out by fellow students; you hardly hardly hear about armed robbery in the hostels. Meanwhile, armed robbery attacks and stealing of valuable properties is the common occurrence in some off campus locations.
5. Staying in the school hostels will help you to develop some very crucial qualities you would need later in life. One of those qualities is tolerance. In the hostel, you are bound to meet the good, the bad and the ugly. You will meet human species and characters you never knew existed in this world. But since you can't do away with them, you learn to tolerate and cope with them.
6. If you live in school hostel, you will be exposed to more information and with time, you will become very knowledgeable about the school and life in general. This is because your room mates may be extracted from other departments and faculties. So by interacting daily with them and their friends who would occasionally pay them a visit, you have the privilege to learn. You can know more about Medicine, Pharmacy, Accounting, Law, Biochemistry, Mathematics, Nursing, and other amazing courses.
7. There is more stable power and water supply in the school hostels. You already know that power and water are about the two most important necessities for a student. The school makes alternative power supply available in the hostels. So there is always light in the night for students to read and do other stuffs.
UNN off Campus Accommodation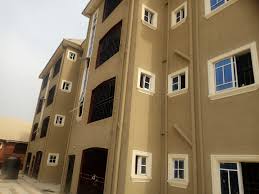 Many UNN students cherish their privacy and personal hygiene. Others want to have a more comfortable and quiet study environment without distractions. Since these are virtually impossible in the school hostels where you have 4 to 6 legal occupants plus several squatters; some students go for off campus accommodation.
When students decide to go for off campus accommodation, one of the major challenge they face is how to determine which part of Nsukka to seek accommodation. This is because different areas where students go for off campus accommodation are different in terms of proximity to school, security, power supply, easy availability of water, and so on.
These are, indeed factors to consider when seeking accommodation off campus. But no matter which area you look at, one factor that is common is the native people there. The Nsukka people are homely, peaceful, hospitable and hardworking Igbos.
So, wherever you chose to live may not be such a bad idea. In the coming paragraphs, I will tell you what I know about each residential area around the Nsukka campus of University of Nigeria. I will try to give the range of prices for accommodation in these areas and also give personal comments on their level of security.
I hope you find this helpful. Let's go…
Lodges in UNN Nsukka
1. Odenigwe

The cost of lodging here is between 40-65k for single room and 80-110k for selfcons. It is quite peaceful and the students to locals ratio is about 3:2. It's reasonably close to most faculties especially the faculties of social sciences, arts, and education. Security is fair. But in off campus settlements, you must be cautious as it is easy for a brother to just collect your phone if you keep out too late. Girls especially shouldn't walk about at night for any reason. Power is very good too.
2. Odim
Many students would say they don't like this place. I think it because it's far from inside school and it's kind of like a village. However, the students to locals ratio is very high – about 2:5 – which is quite a good thing because the cases of crime here is low. Security is good. Mostly engineering boys live around there as it's not too far from the faculty of Engineering. Accommodation is quite cheap there too. You can get a room for as low as 25k and highest is 60k for a selfcon (but there are few selfcons there). Power is not so good and if you are a swag kind of guy, you won't like Odim.
3. Behind Flats
This is a settlement just after the second gate, behind the dysfunctional Ziks flats. If there is a place I don't know much about, it's Behind flat.
Lodges here are relatively cheap compared to places like Hilltop and Odenigwe. Security is good enough for the careful. Power is not as good as what you have in Odenigwe but is definitely far better than what obtains in Odim.
How Much are Lodges in Behind Flats?
Single rooms go for between ₦50-70k.
Self Con rooms go for ₦80-100k.
4. Green House

Green house is one of the few places to find cheap accommodation if you are looking for one. The lodges here are very cheap and affordable.
A major benefit of staying in Green house is that the area gets constant power supply. Electricity is more stable here than in most other areas around UNN.
The major downside of Green house is its far distance from the campus. Most of those who live and operate here comfortably have either a car or a bike. That's the reason why fewer students live in Green House.
How Much Are Lodges in Green House?
Single rooms go for between ₦50-80k.
Self Con rooms go for ₦20-60k.
5. Hilltop
Hilltop is the most popular off campus residence in UNN. It is more of students than locals with a student to local ratio of more than 5:1. At evenings from 7pm, the streets is littered with students who are either coming in from school, going to school, buying dinner or just walking about.
The Benefits of Hilltop
Hilltop is a fine place to live.
It's not too far from the school.
Power supply is near-constant here, nearly like what you have in Odenigwe since both are not far apart.
Hilltop is a peaceful place and a real students community.
Most guys get this big boy feeling when they tell girls they stay there (I don't know why. Girls too can like hilltop boys like mad).
The Downside of Hilltop
Sometimes, Hilltop can be a notorious place as the number of theft cases is alarming. Most times, all you need is leave your room open for less than an hour or a window at night, and your will lose something valuable.
Nearly everyone has lost one thing or the other there. Me too. It was at Hilltop this session where a student was shot dead in his room in a cult issue. Yea. Cult. But if you are cool-headed, you will be fine. After all, I live there with many friends including Ufele Wisdom Chris and Wisdom Okereke.
Lately, after the incident of the murder, the security has improved a lot.
The cost of accommodation is very high at Hilltop. This largely because almost all the lodges there are new buildings with modern designs and equipment. So you need to be very buoyant to get a lodge at Hilltop.
The last downside of Hilltop is the topography of the area. It is actually an area located on the top of a hill. Maybe that's how the name "Hilltop" was coined. The implication of this is that if you live there, you will have to engage in hill-climbing exercise every evening on your way back from lectures. Well, for someone, this might not be much of a downside; after all, exercise is good for the body.
How Much are Lodges in Hilltop?
Like we already pointed out, the cost of accommodation at Hilltop is a bit on the high side.
Single rooms go for between ₦50-80k.
Self Con rooms go for ₦80-200k.
In general, all this settlements are nice. Just to know which suits you. Some advantages you will get in hostel like free water (Off campus a 25ltr gallon of water goes for #30.) and WiFi, you won't get off campus. Likewise, you won't get maximum privacy and freewill in the hostel like you will off campus. Remember all comments on security are only personal.
Hostel life, Night life and Fun Activities in UNN
Dislodge any view that you can't be a successful student if you don't live in the hostel. It's not true. I have lived both places and everything still has to do with how you manage your student life. Cultism and drugs is not a common thing in UNN. In fact why be a cultist when you can join lots of other interesting groups like Keggites, Federation theatre, Altar knights, Rotract, Ispor, Leaders club and many of them. So say no to cultism always. Run from friends who say that weed gives inspiration, they're devils. I am a pharmacist to some level now and I know enough to know that cannabis deteriorates mental coordination.
No matter where you will live, never forget your main aim of coming into the university. Study. But please don't stop to enjoy your student life.You can't live it twice. Go for gatherings, parties, burn fires, film shows, fellowships, and excursions but know the limits. Never forget your home training. Finally, stay positive always.
See you at the Den
#Credits:
Offiaeli Bernard Arinze
Edited (Henry Divine)
---
Still Got a Question? Drop Your Question Right HERE 👇👇 and click on Search.
Get an Immediate Response...
---
---
---
Get in touch with us
---
If this post was helpful to you, please help us to reach others by sharing with the buttons below!