You are welcome to another informative post on your favorite website: www.suresuccess.ng. On this page, I'm going to help you to understand what is Business Studies. Thereafter, I will show you the components and importance of business studies. Then I will conclude by highlighting the major career opportunities in business studies.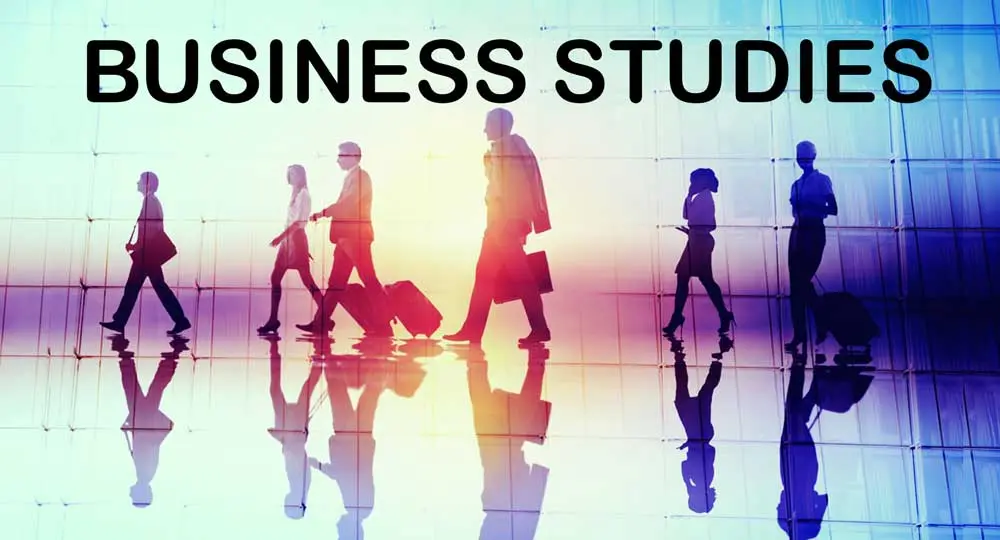 What is Business Studies?
Business studies is the field of study that focuses on imparting the knowledge and skills necessary for managing various aspects of business organizations. It also covers the principles of business, management and economics.
As we shall see later, the filed of Business Studies encompasses a wide range of topics. Most of the topics are related to the theory and practice of business, including finance, marketing, human resources, operations management and entrepreneurship.
The primary objective of business studies is to help students to understand how businesses operate and how they can be effectively managed. In business studies, students learn the functions, structures and strategies of business. They also get to learn the external factors that impact business operations including market conditions, legal and regulatory frameworks and global trends.
What is Business Studies (JSS Definition of Business Studies)?
Business Studies is a subject in secondary schools that seeks to impact in students the basic elementary knowledge and skills in organizing business enterprises as well as general office administration.
This is the definition of Business Studies at secondary school level. Of course, business studies can be pursued at various educational levels, including secondary school, undergraduate and postgraduate levels.
Students who take courses in Business studies would have a solid foundation in business-related fields, such as management, marketing, finance and entrepreneurship.
Components of Business Studies
By components of business studies we mean the various key areas that the field of business studies typically covers.
Each of the components provides a comprehensive understanding of an aspect involved in managing and operating a business effectively.
However, the specific topics covered within each component may vary depending on the educational level and curriculum of the business studies program. So the topics would depend on whether one is studying business studies at secondary or tertiary level.
The following are the main components of business studies:
1. Office Practice
Working in an office in any business organization requires knowledge about the practices. Business studies as a subject seeks to impact this knowledge in students to prepare them for any occupation requiring office administration.
2. Book-keeping
The goal of every business organization is to make profit. However, the profits are products of day-to-day transactions carried out in the business. To track these business transactions, there is need for record keeping.
Book-keeping is a component of business studies that teaches students how to keep records of all financial transactions of the organization. Of course, this involves records of all the sales, purchases, supplies, credits, debits and so on.
3. Marketing & Commerce
Marketing is another component of business studies. It delves into the principles and practices of marketing, including market research and consumer behavior analysis. Other components studies under the marketing mix include product development and branding, pricing strategies, promotion, advertisement and distribution channels.
4. Typewriting/Keyboarding
One of the key essentials in business organizations are documents. This component of business studies deals with the basics of document preparation and production in the business organization.
These documents are either produced with the help of a typewriter or computer. Typewriting or keyboarding is the technique of using the typewriter or computer keyboard to key in information which will eventually be produced in hard or soft copy.
By hard copy we mean information printed on paper or other 'hard' materials while soft copy are those on a computer's storage system.
5. Computer studies
The world of business is fast evolving. Virtually everything about business is becoming computerized. This is because of the easier and faster possibilities that the computer creates.
The computer studies component of business studies deals essentially with the use of computers and how to employ it in data entry, processing, and carrying out other tasks in the business organization.
6. Business Environment
The factors that impact businesses fall under two broad categories: internal factors and external factors. Business environment is the component of business studies that focuses on understanding the external factors. These external factors include economic conditions, political and legal factors, social and cultural influences, and technological advancements.
7. Business Management
Business management is an important component of business studies. It involves the study of organizational structures, styles of leadership, decision-making processes and so on.
8. Finance and Accounting
This component covers all aspects of financial management. Of course, it includes
financial statements analysis,
budgeting,
investment decisions,
financial planning,
risk management,
understanding financial markets.
9. Human Resources
Human capital is the mainstay of every business organization. The human resources component focuses on the management of human capital within organizations. It covers areas such as recruitment and selection, employee training and development, performance appraisal, compensation and benefits.
10. Operations and Supply Chain Management
Under operations and supply chain management, the students are taught the management of business operations. This includes production processes, quality control, inventory management, logistics and supply chain optimization.
11. Business Ethics and Corporate Social Responsibility
This component component of business studies teaches students the importance ethics and social responsibility of business organizations. Every business organization must make ethical decisions and take corporate social responsibility at all times. So the students are taught topics such as ethical dilemmas, corporate governance, sustainability and social impact.
12. Entrepreneurship and Innovation
One of the aims of business studies is to teach the students how to identify business opportunities, plan and start businesses. The entrepreneurship and innovation component of business studies covers the study of entrepreneurship in its entirety. Teaches business opportunity identification, business planning, financing startups, innovation strategies, and managing small and medium-sized enterprises (SMEs).
13. International Business
This component focuses on the global aspects of business such as international trade, multinational corporations and global market entry strategies. It also covers cultural differences and global supply chains.
Importance of Business Studies
For many reasons, business studies is of great importance. In this section, I am going to give you some key reasons why business studies is very valuable for individuals who wish go into business later in life.
The following are the importance of business studies:
1. Fosters understanding of the business environment
Business studies provide individuals with a comprehensive understanding of the various factors that influence the business environment. So the student of business studies gets to understand the economic, social, legal and political factors that impact businesses. This knowledge helps individuals to make informed decisions necessary to navigate the complexities of the business world.
2. Development of entrepreneurial skills
One of the key benefits of business studies is that it fosters an entrepreneurial mindset in the students. So the student learns how to identify business opportunities, do risk assessment and develop innovative solutions.
This is particularly relevant in today's dynamic and competitive business landscape, where entrepreneurial skills are highly valued.
3. Enhances management and leadership skills
Every successful business organization is made up of teams and departments. The entire organization would be effectively managed if the various teams and departments are under good leadership.
A key advantage of business studies is that it equips individuals with essential management and leadership skills. These skill are essential for the effective management of teams, departments and the entire business organization. This involves goal setting, strategic planning, organizational behavior and decision-making.
4. Gaining financial literacy
Financial illiteracy is a problem that is plaguing many people in the business world. Howbeit, financial literacy is essential if an individual would be able to consistently make sound financial decisions both in personal and professional contexts.
Business studies promotes financial literacy among individuals. It does so by providing individuals with a solid foundation in financial management, accounting, budgeting and financial analysis.
5. Fosters the understanding of consumer behavior and marketing
Human beings are the end users of most products and services from business organizations. As social animals, human beings behave in certain ways and there is need to understand the factors that influence these behaviors.
How do human beings respond to changes and innovations? What factors determine their choices and decisions?
Business studies help individuals and organizations to comprehend human needs and wants, and how they vary under different contexts. With this knowledge, they can identify target markets, develop effective marketing strategies, and deliver value to customers.
6. Enhances critical thinking and problem-solving abilities
Business studies encourage individuals to think critically, analyze complex situations and solve problems creatively. And once they acquire these skills, they can apply them to other aspects life such as personal finance, decision-making and problem-solving in different domains.
7. Promotes ethical and responsible business practices
Business studies emphasize the importance of ethical conduct and corporate social responsibility. Students of business studies are taught the ethical frameworks of business. They are made to understand the impact of business decisions on various stakeholders and how that makes for sustainability.
8. Facilitates career opportunities
Upon graduation, students of business studies have a wide range of career opportunities across industries and sectors. This covers both individuals who aspire to start their own business and those who wish to work in management roles.
In the next section, we shall discuss the career opportunities in business studies covering finance, marketing, human resources and or consulting.
Career Opportunities in Business Studies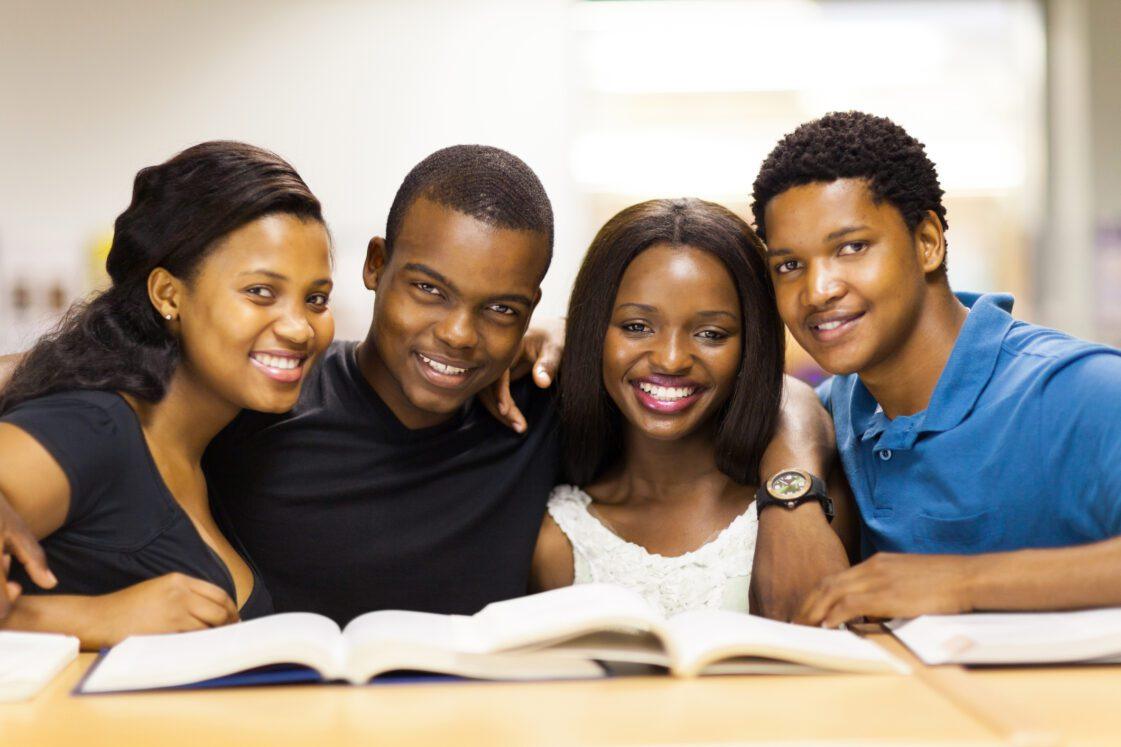 As you can see from the components, business studies is a very vast field of study. As such, it offers a wide range of career opportunities across various industries and sectors.
Here are some of the popular career opportunities available to people with a background in business studies:
1. Office Clerk
These are personnel who keep general office records and are responsible for moving files from one department to the other within the organization.
2. Office Typist/Computer Operator
These staff do copy typing in the office. They may also use the computer to produce official information for running the business organization.
3. Book-keeper and Account Clerk
These are personnel who keep records of business transactions in the organization. People with a background in business studies can fit perfectly into this job description.
4. Receptionist
A receptionist is an administrative personnel who works at the front desk or reception area of a business organization. The primary role of a receptionist is to greet visitors and answer phone calls. They also provide general information and assistance to clients, customers and employees.
5. Salesman
A salesman, also known as a sales representative or salesperson, is an individual who is responsible for selling products or services on behalf of a business organization. Their job is to generate revenue for the organization by identifying potential customers, building relationships and persuading them to make purchases.
Business studies prepare students to become salespersons.
7. Sales Manager
The sales manager is the one that leads the sales teams i.e. the sales representatives. He set sales targets for them, develops sales strategies and monitor their performance. He may also be involved in establishing distribution channels, managing customer relationships and negotiating contracts.
8. Marketing Manager
Business studies provide a solid foundation for individuals to work as marketing managers in business organizations. Marketing mangers are responsible for developing and implementing marketing strategies geared towards promoting products or services. They also conduct market research, manage advertising campaigns and analyze consumer behavior.
9. Financial Analyst
Working as a financial analyst is a viable career prospect for people with a background in business studies. If you are employed as a financial analyst, you would analyze financial data, prepare financial reports and provide recommendations for investment decisions. You may as well work for banks, financial institutions or corporations, helping them make informed financial decisions.
10. Human Resources Manager
Human resources managers are also called HR managers. They primarily oversee the recruitment, hiring and training of employees. They also manage employee relations, compensation and benefits and ensure compliance with labor laws and regulations.
11. Management Consultant
Management consultants are the people that provide expert advice to organizations on various aspects of business operations. They help to identify problems and develop strategies for improvement. They also provide guidance on organizational structure, efficiency and profitability.
12. Entrepreneur/Small Business Owner
With a strong foundation in business studies, you may choose to start your own business. This is possible because business studies prepare students to be able to identify market opportunities, create business plans, secure funding for startup and so on.
13. Operations Manager
The operations manager is responsible for overseeing the day-to-day operations of a business organization. Their job is to ensure that production processes are efficient. They also manage inventory, analyze performance metrics and optimize workflow.
14. Business Analyst
The work of Business analysts in organizations is to identify business needs and recommend solutions. They analyze business processes, gather requirements and develop strategies to enhance efficiency and productivity.
15. Supply Chain Manager
Supply chain managers oversee the movement of goods and services from suppliers to the business organization. They also monitor the movement of goods and services from the business organization to customers. They coordinate logistics, manage inventory, optimize the supply chain process and ensure timely delivery.
16. Project Manager
Project managers are responsible for planning, executing and monitoring projects in a business organization. They so to ensure that projects are completed on time, within budget and meet the desired objectives. They coordinate team members, manage resources and mitigate risks.
Conclusion
So here's where we end this very informative article. We trust that it is helpful. Really thanking you for visiting this website. I want to encourage you to bookmark this site on your browser. By so doing, you will be able to access other information without hassle. If you stay in touch with this website, you won't miss anything.
Also remember that you can use the comments section to ask questions in case there's something you don't understand about Business Studies. Or just share your thoughts with us.
Furthermore, kindly help us to reach others with this post. Share with friends on Social Media. Just scroll down to see the Facebook and Twitter and WhatsApp buttons. Thank you so much!
See you on the next article.
---
Still Got a Question? Drop Your Question Right HERE 👇👇 and click on Search.
Get an Immediate Response...
---
---
---
Get in touch with us
---
If this post was helpful to you, please help us to reach others by sharing with the buttons below!