Getting admission into the
University of Nigeria, Nsukka
(UNN) or any other Federal school is something to be proud of because, truly speaking, it's not easy at all. The struggle for admission is an experience that no candidate wishes to repeat for more than one year. And here you are, already admitted into the prestigious UNN, a lion(ess).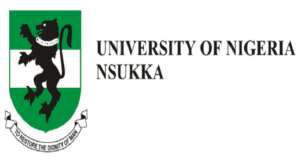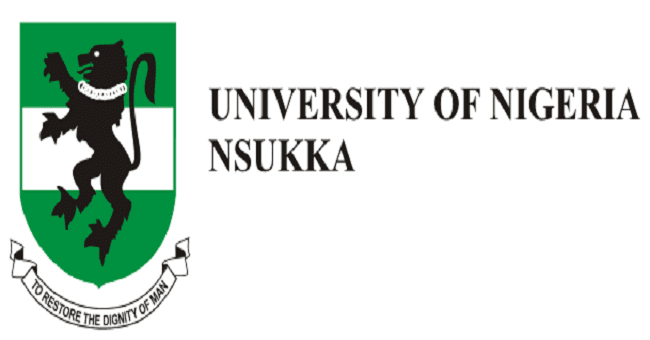 Now that you are admitted, you are warmly welcome to the world of freshers. It is a world characterized by excitement shrouded in lack of experience which gives birth to confusion and many questions.
I want you to bear in mind that it is absolutely normal to be confused about one or two procedures. It is very normal to not know what to do before what and how to go about stuffs concerning the regularization of your admission, payment of fees and registration. My dear, it is ok to ask questions where you are in doubt of what, where and how to go about one thing or the other. Ask questions about anything including direction to lecture venues or halls. You will never miss your way asking questions.
As part of my own contribution towards your academic success in this journey of tertiary education in UNN, I would try to simulate the most frequently asked questions by lions and lionesses newly admitted into the den and profer answers to them.
So let's get down on them.
Que 1: My name came out in the recently released admission list but the school is still telling me "YOUR NAME IS NOT IN THE DATABASE OF THOSE ADMITTED." Does it mean that my admission is invalid? Please what should I do?
Ans 1:
Note first of all that it does not suggest by any means that your admission is invalid. It only means that the school ICT department is still in the process of uploading the data of admitted students and it has obviously not reached your turn. In this case, all you have to do is to stay calm, exercise a little patience and keep checking back at intervals. Before long, your details will be uploaded and you would be able to create your UNN STUDENT's PROFILE.
>>Click this link<<
to see how to create UNN Students Profile on the school portal.
Que 2: I have been admitted but my JAMB CAPS is still showing "Not Admitted."  Please what can I do?
Ans 2:
One omission that is likely to be the reason behind this case is failure to upload O'level result to JAMB portal either during registration or later (for those with awaiting result). But if you are sure (because many candidates are not even sure) that your O'level results were properly and successfully uploaded on JAMB portal, then you need to be patient with JAMB. Your admission status will definitely change to "ADMITTED" as soon as possible. But if it begins to linger unnecessarily beyond what you consider normal, it may be an indication that something is wrong somewhere. Quickly raise a Support Ticket and make a formal report to JAMB.
Que 3:

If my admission status does not change on JAMB CAPS, will it prevent me from doing my clearance in UNN?
Ans 3:
If your name truly appeared in any of UNN's admission lists, meaning that the school has offered you admission and you have successfully uploaded your O'level results both on UNN Portal and JAMB Portal, just make arrangement and go to school (whichever campus where your faculty is). Meet your faculty officer and s/he will tell you exactly what to do in order to do your clearance. The faculty, and by extension, the school recognizes the fact that your admission status has not yet changed on JAMB CAPS and that's the reason why you haven't accepted your admission there. So the school will not terminate or withdraw your admission.
Que 4:

When is the deadline for payment of Acceptance Fee?
Ans 4:
In the sense that many of you think about deadline, we can say that there is no deadline for the payment of acceptance fee. As long as the final admission list for the year in question has no been released, there will always be room for payment of acceptance fee for those already admitted. Once the final list is released and admission is closed for the session, you are very close to the deadline for payment of acceptance fee. After several weeks, the school portal will be open for late payments and registration (extra charges/penalty may apply), thereafter, the portal will be closed. I know you don't want to get to that point. So do your best to pay your acceptance fee on time as that is what permits you to pay your school fees and carry out other necessary registrations on the school portal.
Que 5:
The portal is not open for hostel application, where do I stay during my clearance?
Ans 5:
If you have a friend or relation living within or around the school premises, you can put up with them during your clearance or rent a room off campus. If you wish to stay in the school hostels, then note that the school will definitely open the hostel portal before school resumption. When that happens, you can apply, secure a bed space and pay for hostel online from anywhere you are. Please note the order. You must apply and get a bedspace before you pay for hostel.
Recommended:
Que 6: My JAMB CAPS is still showing "Not Admitted," can I go ahead and pay my acceptance fee and school fees?
Ans 6:
Que 7:
I lost my RRR (Remita) number, how do I retrieve it please? 
Ans 7:
Your RRR is there on the invoice you generated for your Post-UTME registration. If you have lost the document, you can retrieve your RRR from the e-mail account you used for registration. Just get to your email and type RRR in the search box, it will come up. Otherwise, report to UNN/UNEC ICT for assistance. They will sort it out for you.
Que 8:
My name appeared under two departments in the admission list, what should I do? 
Ans 8:
It's an incredible feeling to be given admission (a scarce commodity) into two different courses by the same school in the same year. It's such a "desirable problem" and the solution is very simple. If you have created your Students Profile and the course showing there is not the one you want, then take a trip to UNN Admissions Office for prompt assistance.
Que 9:

I was admitted on JAMB CAPS and I have even accepted the admission. But my name did not appear on any UNN Admission list. What can I do?
Ans 9:
Quickly go to UNN Admissions Office and lodge a formal complaint. The problem will be sorted out.
Que 10: There is a mistake in my name in some of my documents. The year of birth on my birth certificate is different from the one on my other documents. What can I do?
Ans 10:
Visit a court of competent jurisdiction and obtain an affidavit using your correct data. This will cover for the ones with disparities and inconsistency.
I hope you got the answers you are looking for. Feel free to use the comment box below to ask any other questions you have. I will be there to attend to you as quickly as possible. Remember to navigate this website for other educational resources. Knowledge is light. Knowledge to shield you from unnecessary mistakes. Yes, freshers make too many avoidable mistakes. You don't need to make those. Get adequate knowledge about accommodation before seeking one. Should you go for off campus accommodation or stay in the school hostel? What are the merits and demerits? Know the courses you are to offer before registering them.
You are welcome to the Den.
---
Still Got a Question? Drop Your Question Right HERE 👇👇 and click on Search.
Get an Immediate Response...
---
---
---
Get in touch with us
---
If this post was helpful to you, please help us to reach others by sharing with the buttons below!