This post is about how to register courses on UNN Portal. You will also learn how to pay school fees on UNN Portal. So just take a little time and go through it.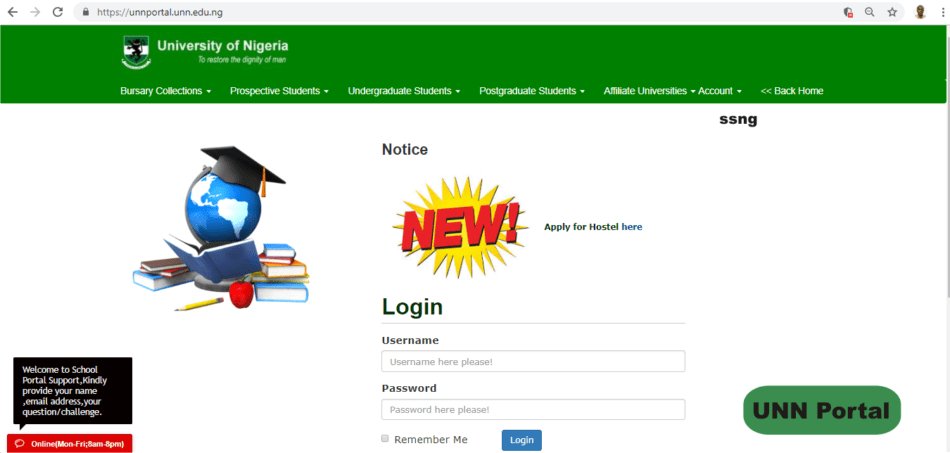 Recently, I posted an article here on the features of the University of Nigeria Portal, popularly referred to by students as the UNN Portal. There, I explained how to use the UNN Portal and you would recall that online courses registration and payment of school fees are two of the major uses of the portal.
So in the present article, you will read in details how to register UNN courses online and how to pay school fees online.
Read Also:  How to Pay UNN Admission Acceptance Fee
How to Register UNN Courses
Every UNN student is required to go to their portal at the beginning of every semester to register the courses they would offer in the semester. The duration allowed for this exercise is normally stipulated on the school calendar for the session.
The UNN online course registration is done on the course registration page on the unnportal. 
The registration procedure is very simple and straight forward and you don't need to make any mistakes there. One way to ensure that you don't make mistakes is to first confirm the courses you would be offering for the semester. This especially applies to candidates going for Combined Honours [Combined Biological Science (CBS), Combined Social Science (CSS), etc]. You need to remember to confirm the right courses you would be offering with your course adviser or course rep the right courses you are offering. This will ensure that you don't mistakenly register any wrong course.
Remember that it is compulsory to pay your school fees before you can gain access to the course registration portal.
Steps to Register UNN Courses
Log on to unnportal.unn.edu.ng and fill in your Matric number as username and Password.
From the menu list on the left hand side, click on course registration.
Select current session and semester.
Select each of the courses and make sure they are correct before you submit.
Print the course form and submit it to the appropriate person.
Read Also: Amazing Facts About UNEC
UNN School Fees
Students of UNN pay school fees every session. Successful payment of UNN school fees enables the students to perform other activities on the students portal. Actually, during first semester of a session, students are not permitted to do their course registration without paying school fees.
The total amount students pay as school fees covers tuition fee, examination fee, faculty dues and so on.
How to Pay UNN School Fees Online
Like I pointed out earlier, there are several things you cannot do on the UNN Portal until you have paid your school fees. For example, you cannot register your courses online or apply for school hostel accommodation or bedspace if you have not paid your school fees. So it's very important to pay your school fees and on time too.
Concerning the amount to pay, just follow these simple steps to have all you need to pay your UNN school fees online:
Visit UNN Portal @ unnportal.unn.edu.ng
Login with your username and password.
Click on the school fees button.
Click on generate school fees.
Choose the current academic session, current level and entry level.
Make sure that every details are properly filled.
Then click on generate.
Printout the invoice containing the RRR PIN and amount to pay.
Take the printout to any commercial bank that accepts remita payment (Note that you can do this from wherever you are in Nigeria).
Make your payment and collect your printout from the Bank.
Return with your RRR PIN and login to your UNN Portal account.
Click on the school fees button again.
This time, click on the Pay School fees button.
Enter the RRR PIN you got from the bank and click on Pay.
Print out your school fees receipt.
Photocopy it and keep in a safe place.
---
Still Got a Question? Drop Your Question Right HERE 👇👇 and click on Search.
Get an Immediate Response...
---
---
---
Get in touch with us
---
If this post was helpful to you, please help us to reach others by sharing with the buttons below!