The aim of this post is to answer candidates asking the question. "Has JAMB Mock been postponed?" As usual, you will get genuine update you can trust here on this website.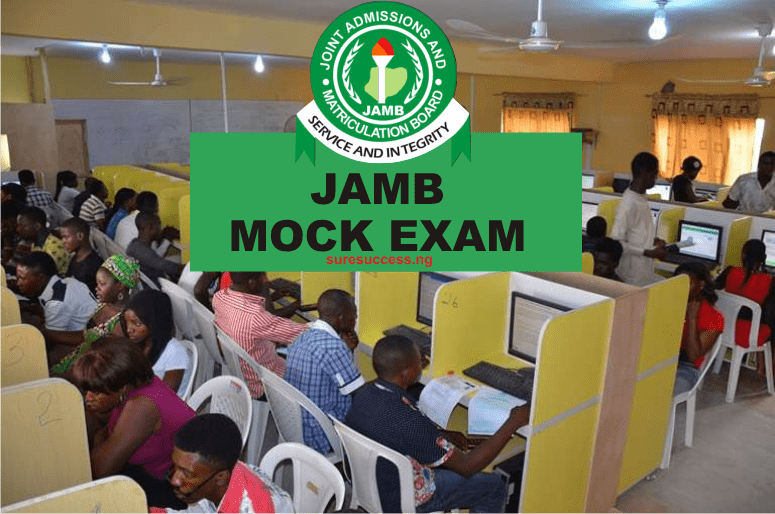 Has JAMB Mock Been Postponed for 2023?
Yes, the Joint Admissions and Matriculation Board, JAMB has postponed the 2023 Mock-UTME. The 2023 JAMB Mock was earlier scheduled to hold on Thursday, March 16 but has now been shifted to Thursday, March 30.
Read Also: JAMB Mock Slip, Exam 2023: 10 Vital Things You Must Know
Why Has JAMB Mock Been Postponed?
JAMB's Head of Public Affairs and Protocol, Dr Fabian Benjamin said on Monday that the shift became necessary because of the postponement of governorship elections from March 11 to March 18.
On that note, candidates preparing to take JAMB Mock exam will be notified as to when to print their Mock-UTME notification slips. This slip will contain their centers and other details.
Why Does JAMB Organize Mock Examinations?
JAMB organizes the Mock exam for the following reasons:
1. JAMB Mock is an optional examination by JAMB whereby they offer candidates opportunity to have hands-on experience with the system.
2. It also affords JAMB an opportunity to ascertain its readiness and that of its partners for the main UTME. In case you don't know, the main UTME examination will hold nationwide between April 29 and May 12, 2023.
Read Also: JAMB Most Repeated Questions in English
Innovations JAMB Would Introduce in 2023 UTME
JAMB has said that they will introduce some ground-breaking innovations with respect to the 2023 UTME. These innovations would be geared towards addressing infractions and center failures.
For example, if there is a delay of up to one hour before the commencement of a particular session, JAMB would cancel that session. Shortly after the cancellation, JAMB will reschedule both the session and the candidates.
However, for candidates affected by rescheduling, such candidates must be notified of their new sessions or centers. And they must receive the notification before they leave their original center.
In addition, no candidate would be allowed to spend less than one hour before submission of responses during the UTME.
More so, it would be impossible for candidates to login after one hour of activation of examination.
If for any reason an examination session cannot hold, candidates are not to panic for any reason. JAMB will simply schedule them for the next available session which could be that same day.
There will be a "Holding Area" where candidates who might experience delays to log into the system can move to for further instructions.
In the 2023 main JAMB exam, many sessions will be cancelled for various reasons but JAMB will reschedule those sessions. So there is no cause for alarm.
However, candidates must note that the rescheduled sessions are exclusive for those whose examination session could not hold for one reason or another. It is not for those who were marked LATE or ABSENT for their session.
Conclusion of the Article "Has JAMB Mock Been Postponed?"
Here's where we end this very informative article trusting that it is helpful.
Don't forget that you can use the comments section to ask questions in case there's something you don't understand. Or just share your thoughts with us.
You can also help us to reach others with this post. Share with friends on Social Media. Just scroll down to see the Facebook and Twitter and WhatsApp buttons. Thank you so much!
See you on the next article.
---
Still Got a Question? Drop Your Question Right HERE 👇👇 and click on Search.
Get an Immediate Response...
---
---
---
Get in touch with us
---
If this post was helpful to you, please help us to reach others by sharing with the buttons below!