This post is about JAMB Mock examination. So I'm going to tell you what is JAMB mock and also answer the question, "When is JAMB mock 2023 holding?" Thereafter, I will give you information on JAMB mock slip reprint.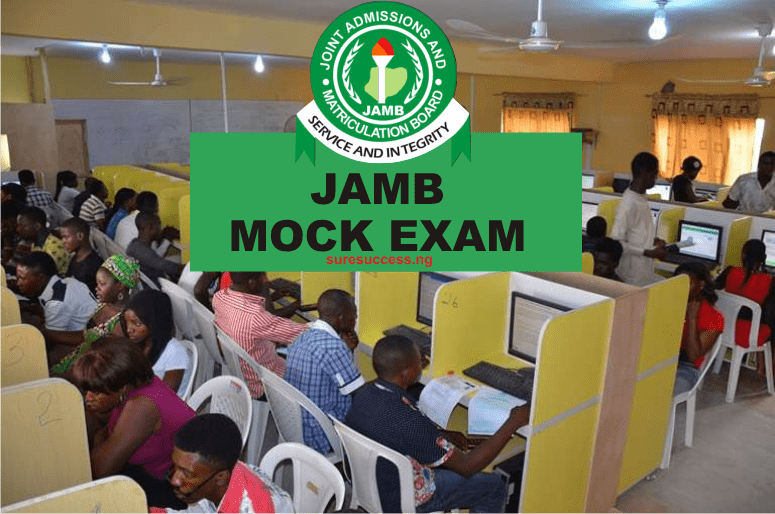 1. What is JAMB Mock Exam?
JAMB mock exam is an examination organized by JAMB for her UTME candidates who desire to test their level of preparedness several weeks before the main exam.
So JAMB designs the mock exam in such a way that it mimics the main exam in all ramifications. The aim is to pre-expose the JAMBites, especially those attempting JAMB for the first time, to the CBT mode of examination.
But beyond exposing them to the mode of examination, JAMB mock serves to expose the candidates to the nature of questions. Therefore, candidates who sit for JAMB mock learn the level of difficulty and technicality of JAMB questions.
Note that candidates who participate in JAMB mock exam will still write the main UTME examination like others. However, they should never expect to see the same questions they answered in the mock exam. The mock was simply part of preparation.
Read Also: How to Score Above 300 in JAMB 2023 (Top JAMB Secrets)
2. When is JAMB Mock 2023?
JAMB has already set in motion plans to conduct a smooth mock exam for interested candidates who are aspiring for admission into the nation's universities, polytechnics and colleges of education. 
The board has set March 16, 2023 as the date for the JAMB mock exam. While the main UTME exam will hold from Saturday, 29th April 2023 to Monday, 12th May 2023.
From all indications, these dates are already close by. I advise every candidate to start preparing earnestly for JAMB so that they won't have reasons for regrets.
Read Also: JAMB Form 2023: Mistakes that will Make you Lose Admission this Year.
3. JAMB Mock Slip Reprint 2023
JAMB mock slip reprinting is strictly for candidates who indicated interest in participating in the mock exam during their JAMB registration.
They are to reprint their JAMB mock slip a day or two to the exam day. When they do, they will find information about their exam schedule. That is, mock exam date, time and CBT center.
Conclusion of the Article "When is JAMB Mock 2023?"
Here's where we end this very informative article. I trust that it is helpful.
Don't forget that you can use the comments section to ask questions in case there's something you don't understand. Or just share your thoughts with us.
You can also help us to reach others with this post. Share with friends on Social Media. Just scroll down to see the Facebook and Twitter and WhatsApp buttons. Thank you so much!
See you on the next article.
---
Still Got a Question? Drop Your Question Right HERE 👇👇 and click on Search.
Get an Immediate Response...
---
---
---
Get in touch with us
Join our 2023 JAMB Tutorial Classes on WhatsApp or Telegram or Facebook
Like and Follow us on Facebook @SURE SUCCESS NG
Join our Aspirants Facebook Group @JAMB Tutorials & Updates
UNN Aspirants and Students, Join MY UNN DREAMS (MUD)
---
If this post was helpful to you, please help us to reach others by sharing with the buttons below!