This is for people searching for who has the highest JAMB score in JAMB 2023. Therefore, I'm going to give you the Top 50 highest JAMB score 2023. Top 20 highest JAMB score 2023, and so on. Get all the answers you need here.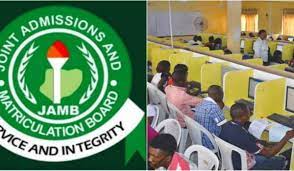 At the end of JAMB examination different candidates come out with different scores depending on their level of preparation and other factors.
Every year at the JAMB Policy meeting, the registrar gives details of the result statistics so that relevant stakeholders will know the outcome of the examination.
The 2023 JAMB Admission Policy Meeting was held virtually and had in attendance relevant education stakeholders including heads of tertiary institutions, admission officers and registrars.
During the 2023 meeting, the examination body's registrar, Is-haq Oloyede, gave details about candidates' scores during his presentation.
Read Also: Top 10 Most Competitive Universities in 2023 – JAMB
Top 50 Highest JAMB Score 2023
We'd rather give a summary of the top 50 highest JAMB scores in 2023. Get an insight from the table below.
| S/no | Name of Candidate | UTME Score |
| --- | --- | --- |
| 1. | Adebayo Eyimofe | 362 |
| 2. | Ugwu Chikelu | 359 |
| 3. | Igbalaye Ebunoluwa | 357 |
| 4. | Emmanuel Oluwanifemi | 357 |
| 5. | Ozumba Samuel | 357 |
| 6. | Olumide-Attah Ayomide | 355 |
| 7. | Lawal Olaoluwa | 355 |
| 8. | Dokun Jubril | 354 |
| 9. | Amaku Anthony | 354 |
| 10. | Aghulor Divine | 353 |
Universities of Choice of the Highest JAMB Score 2023
Considering the universities of choice of the highest JAMB score 2023, we note that the top school of choice is Covenant University, Ota, Ogun State.
There are several other universities chosen by the candidates with the highest JAMB score. They include: Obafemi Awolowo University (OAU), Ile-Ife. University of Lagos. Federal University of Agriculture, Abeokuta (FUNAAB), Ogun State. Afe Babalola University, Ado-Ekiti (ABUAD), Ekiti State. Nnamdi Azikiwe University (UNIZIK), Awka, Anambra State.
Courses of Choice of the Top 50 Highest JAMB Score 2023
Most of the candidates with the highest JAMB score 2023 have chosen to study engineering and physical and medical science courses. However, there are also some candidates among the highest JAMB score 2023 who chose some Arts and Commercial courses.
Surprisingly, there are those who chose to study Mathematics and others who prefer to study computer science. Several others want to study engineering courses like electrical and electronic, mechatronics, chemical, computer engineering and so on.
Also among them are candidates who want to study medical and para-medical courses.
Recommended: Get the SURE SUCCESS Post-UTME Past Questions and Answers Handbook for your Prospective School here.
Alright.
That's all the information we have for you on this subject.
It's possible that you checked this post because you participated in 2023 JAMB examination. It's also possible that you are preparing to participate in the next year's JAMB exercise.
If you are preparing for next year's JAMB exam, we want to encourage you to keep your hopes alive. Set a high target for yourself. Strive to be among the best 10 candidates for your own set.
We have many resources on this website to support you in the pursuit of your academic dreams. For example, you can discover How to Score Above 300 in JAMB on this very informative article. There, you will find top JAMB secrets that would guarantee a place for you among the top 50.
We also have a WhatsApp group where we organize tutorials for serious candidates. Beyond tutorials, we pass relevant information to candidates to position them for success. You can scroll down to find the group link and join.
Recommended: Private vs Public Tertiary Institutions – Which is better for you?
Thank you so much for visiting this website.
See you in the next post!
---
Still Got a Question? Drop Your Question Right HERE 👇👇 and click on Search.
Get an Immediate Response...
---
---
---
Get in touch with us
---
If this post was helpful to you, please help us to reach others by sharing with the buttons below!