Zainab Aliyu NDLEA: A Lady Framed and Jailed for Drugs. This is the tale of the Nigerian lady who was set up by a drug cartel and put in prison in Saudi Arabia.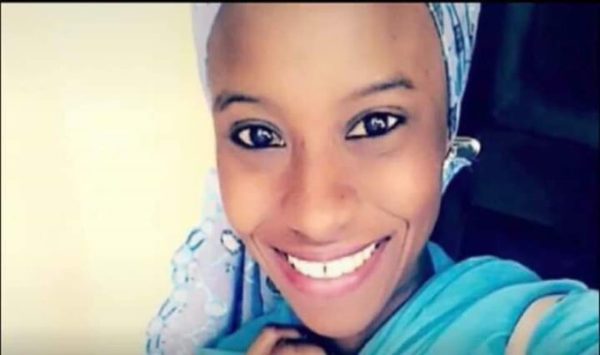 Zainab Aliyu NDLEA History
Zainab Habib Kila is a young girl from Jigawa State, Nigeria. The names of her parents are Habibu and Maryam Kila. She had her university education at the Maitama Sule University, Kano.
In 2018 when it was time for lesser Hajj, Zainab Habib in company of her mother and sister traveled to Saudi Arabia. Of course, it was very normal for them since they are faithful Muslims.
So for the lesser Hajj, she had traveled through the Mallam Aminu Kano International Airport, MAKIA. But when they got to the Airport in Saudi Arabia, there was a surprising twist to their journey.
There at the Jeddah Airport, the Saudi Authorities intercepted a luggage containing unlawful substances. These unlawful substances were later confirmed to be tramadol.
A little later Miss Zainab Aliyu was traced and arrested her in her hotel room. The Saudi Arabian anti-drug trafficking agency had to charge and detain for four months for drug trafficking.
Following several appeals by her parents, media and civil society organization, investigations were initiated. Nigerian and Saudi authorities began to investigate the matter independently. After several days of investigation, the truth cropped up. It was discovered that drug barons, in connivance with Kano airport workers, tagged a luggage containing the drugs in her name.
So they had to release her after her innocence was established. She was released on April 30, 2019 and returned home two weeks after.
Read Also: NDLEA: Meaning, Ranks and Salary Structure
Zainab Aliyu NDLEA Officer
So after the investigations, the authorities discovered that a drug cartel was behind Zainab's frame up. The syndicate was in the business of planting hard drugs in travelers' luggage to export them to Saudi Arabia and other foreign countries.
But this seemingly unpleasant experience has opened a new page in Zainab Habib's life. Actually, she said her stay in prison gave her the opportunity to learn "pure Arabic" and memorize half of the Qur'an. Very amazing!
More so, her frame up gave birth to a new career desire in her. She made up her mind to contribute her quota in the fight against illicit drugs. So when she was through with her NYSC service year, she decided to join NDLEA.
On completing her Assistant Superintendent of Narcotics Course at NDLEA Academy in Rikkos, Plateau state, she was commissioned. She was decorated with a star as Assistant Superintendent of Narcotics (ASN).
---
Still Got a Question? Drop Your Question Right HERE 👇👇 and click on Search.
Get an Immediate Response...
---
---
---
Get in touch with us
---
If this post was helpful to you, please help us to reach others by sharing with the buttons below!