A Compendium for Academic Success for UNN Medical and Health Science Students.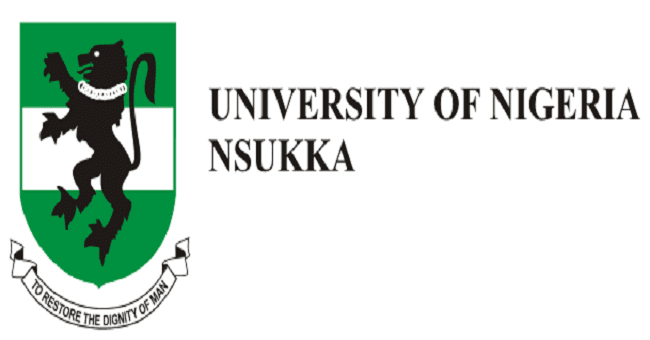 First, I wish to apologize for my inactivity for some time now. An Igbo adage says that he whose house is on fire does not go about hunting for rat (chase after frivolity).
I wish to congratulate those already admitted through the merit list and by extension, in advance though, congratulate those whose names will appear in subsequent supplementary lists. All aspirants who have not been admitted should remain hopeful and open minded as well because anything can happen.
Read Also: DEADLINE FOR PAYMENT OF UNN ACCEPTANCE FEE
About UNN Medical and Health Science Faculties
UNN is not just like every other university. The minimum unit load of any course here is 2. One needs a combination of success-oriented factors like discipline, diligence, determination and enough and consistent study time in order to make excellent grades here. Hence, when academic activities begin/resume, just assume you haven't known anything so as to strengthen your desire to learn. In UNN, nobody knows it all. Ask your colleagues and friends questions about things that confuse you; don't feel too proud or even intelligent to learn from people who are better of than you are in a particular field or area.
Try as much as possible to attend all lectures and come early for lectures so you can get a comfortable seat, or jeopardize your chance of learning for the day. It's important for all freshers to know that The Nnamdi Azikiwe Library is not a reading place just for old students, rather it's for every registered student and lecturer, hence make regular visits to the Library. Make sure you read for at least four hours everyday if you wanna be an outstanding student, though it's not easy but it's achievable.
Again, don't forget to make use of the WiFi you paid for. For a comprehensive information on how to get UNN email address and subsequently, WiFi log in details, follow this link=>>How to get UNN Email address and WiFi Login Details.
Courses Offered by UNN Medical Students and Allied Health Sciences Students
Coming to the courses offered by Medical students and Allied Health Sciences students, here is a breakdown .👇
(For Medical Rehabilitation, Medicine and Surgery and Dentistry and Dental Surgery, below are the courses you offer for first semester) .👇
1. PHY 111 (this covers topics in Unit Vectors and Scalar, Mechanics and others). The unit load is 2. You need three things to make a good grade in this course viz; 1. Attend lectures, 2. Buy and read the recommended textbook, 3. Buy and study Multiple Choice Questions Booklet.
2. PHY 191 (Practical physics). This has to do with almost the same set of practicals you did in your high school. Just make sure you attend all practicals on time so you can meet up with general briefings.
3. Bio 101 (Genetics for medical students). Just attend lectures and buy materials/ lecture notes given out by lecturers. Do not joke with the test that will be conducted in this course; it's the major determinant of your grade. Don't joke with the topics handled by Dr V. C. Ejere
4. Bio 151 (General Biology, 3 credit units). Reading your textbook back to back will suffice. But don't joke with the Biochemistry section.
5. Chem 101 (Inorganic Chemistry). Try to attend all lectures and acquire all materials and lecture notes given by the lecturers and then read them.
6. Chem 171 (Practical Chemistry). Quite similar, but different from what you did in your high school. Just ensure you come early enough for practical so as to meet up with general briefings. You will be given a manual for this course after the manual registration. Please ensure you read the manual back to back. Expect many calculations in your exam.
7. GSP 201 (Peace and Conflict…). Attendance in seminar classes is very important. This course has a way of breaking people's hearts, hence don't joke with it. Read your textbook very well.
8. GSP 101 (Use of English). Read your textbook and workbook very well. Try to attend all lectures in order to sign attendance.
9. GSP 111 (Use of Library). Just do everything you are asked to do in this course. Read your textbook book very well. But most importantly, read your past questions booklet. People did get A by just reading the past questions. But make sure you read the textbook because they might change their pattern.
By K. C. EGBO
(Student, College of Medicine, UNEC)

To be continued.
---
Still Got a Question? Drop Your Question Right HERE 👇👇 and click on Search.
Get an Immediate Response...
---
---
---
Get in touch with us
---
If this post was helpful to you, please help us to reach others by sharing with the buttons below!