Aim: To answer the question, "Why is my CAPS saying not eligible to use this service?" To show you how to resolve the error > "You Can't Access JAMB CAPS Profile Because You Are Not Eligible to Use this Service." To offer solution to "Why is my jamb caps showing only welcome?" "Why is my JAMB caps writing error in connection or service unavailable?" and much more.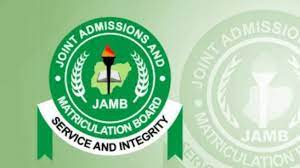 I want to welcome you again to another page loaded with a very educative article on your favorite suresuccess.ng website. Today, I am prompted to write with the hope to proffer solutions to the many issues and challenges that JAMB candidates are facing with respect to access to their CAPS profile. As you can attest, especially if you have taken time to go through other posts on this website, this article promises to give you the answers to all your questions concerning the issues in discourse. I, therefore, encourage you to read to the end.
What is JAMB CAPS?
By way of introduction, CAPS means Central Admissions Processing System. It is an innovation developed by JAMB to improve the efficiency and automate the process of admissions into tertiary institutions in Nigeria. The idea behind the introduction of JAMB CAPS is to ensure transparency / credibility of admission and quality control. The CAPS is designed to give both the UTME and Direct Entry candidates of JAMB access to…
Challenges with JAMB CAPS
From the foregoing, we see that the JAMB candidates need their CAPS to do a lot of things as far their quest for admission is concerned. But the problem is that many of these candidates experience challenges as they try to access their JAMB CAPS Profile. I got to know about this because of the many questions I receive from candidates through various channels. Here are some of the questions. Look at them and see if your own questions are exactly the same or slightly different from theirs:
Why is my JAMB CAPS showing only welcome?
Why is my JAMB CAPS saying "You are not eligible to use this service."?
How can I activate my JAMB CAPS?
Why can't I access my JAMB admission CAPS?
How can I access my JAMB CAPS without email?
Some others report that though they have been offered admission, every time they click on "Access My CAPS" in order to accept their admission, it just rejects and says they are not allowed to use this service. I also got questions from candidates who complained that when they were registering for JAMB, they were not asked to provide an email address. Instead, they were asked to provide only
National Identification Number
(NIN) and phone number. And now they got a message from 55019 that they have been given admission and that they should accept or reject. But they are confused as to how to access their JAMB CAPS.
Like I have pointed out earlier, my intention here is to help you resolve these JAMB CAPS Issues.
So let's go…
THE JAMB CAPS ERROR FEEDBACK: "You are not eligible to use this service"
Selection of wrong JAMB exam year.
Filling of incorrect data; Jamb registration Number.
You did not register for JAMB for the year in question.
Your JAMB email is not in sync with your registration data.
So these are the possible reasons why you are getting an error feedback every time you try to access your CAPS. In the next section, we are going to take a few paragraphs to look at how to fix these issues.
How To Resolve the JAMB CAPS Issue: "You are not eligible to use this service"
1. Selection of the wrong JAMB exam year
Like I have pointed out before, this is a simple issue of carelessness on the part of the candidates as they try to access their CAPS. Before accessing your CAPS on JAMB portal dashboard, there are two pieces of information you are required to choose or enter correctly . There is one drop-down menu containing several admission years and another box where the candidate is expected to enter their JAMB registration number.
Now let me point out that this case of selection of wrong JAMB exam year is mostly applicable to candidates who have registered and attempted UTME without success and are yet to update their JAMB Profile. Because of this, whenever they login with their JAMB Profile details, the year shown on their profile by default is different from the current year in question.
Solution to Selection of the wrong JAMB exam year
Follow the simple steps below to resolve this issue.
Visit JAMB Portal @ https://portal.jamb.gov.ng/efacility_/.
On the homepage where you see "Examination Year," enter the correct examination year. In this case, it will be "2022 Unified Tertiary Matriculation Examination (UTME)".
After that locate the left Sidebar menu by your left and select "Check Admission Status". For those using mobile phones you can locate this after clicking on the Menu button on top page to your right.
Then click on the "Access JAMB CAPS" on the next page.
If you carefully followed the steps above, the problem of error feedback would have been resolved. You would be able to access your CAPS if the error was the result of inputting the wrong JAMB examination year.
2. Filling of incorrect data (Jamb registration Number)
This can also be the reason why you are getting an error feedback from JAMB Portal. In order to resolve this, simply crosscheck the JAMB registration number you entered for correctness. Re-enter your JAMB reg number. This time, ensure that it corresponds exactly with what you have on your JAMB Registration slip.
3. You did not Register for JAMB for the Year in Question
Ensure that the year you are checking for is the year you registered JAMB. This is very important.
So far so good. The above three solutions are almost always enough to revolve the problem of access to JAMB CAPS. If you have followed the instructions, you can go ahead and click on the 'Access JAMB CAPS button.
That should do the desired magic.
4. Your JAMB email is not in Sync with your Registration Data
If after following the above instructions and tips you still get the same error feedback. then it would mean that you created your JAMB Profile manually on the JAMB e-facility page. and used that to log in to your profile without first connecting it with your JAMB registration details. You can as well resolve this. but first you must link a valid email address to your JAMB CAPS. See a guide on How to Link Your Email to Your CAPS Profile on JAMB Portal. Remember to use Gmail as it is reputed to have fast delivery. When you are done, you can log into JAMB e-facility page using the password sent to your email.
Some Frequently Asked Question
Why Is My JAMB CAPS Not Opening?
There are a number of reasons why you may not be able to access your JAMB CAPS. Some of these reasons include poor Internet access. entering incorrect details (wrong exam year, invalid password or email address). trying to access JAMB CAPS on the wrong website URL or JAMB running maintenance on their server.
Will My JAMB CAPS Not Opening Affect Me?
The answer to the question depends on the reason why you are experiencing difficulty accessing JAMB CAPS portal. If your inability to access JAMB CAPS is as a result of poor network or low data, you can get data from your network provider or connect to a Wi-Fi.
You can solve the problem caused by incorrect JAMB details by re-entering your correct data. But if the issue is a general one from JAMB, the only solution would be to wait for them to resolve it from their end.
What is the correct website to access JAMB Caps?
The correct website for Jamb Caps can be access @ https://portal.jamb.gov.ng/efacility_/.
---
Still Got a Question? Drop Your Question Right HERE 👇👇 and click on Search.
Get an Immediate Response...
---
---
---
Get in touch with us
---
If this post was helpful to you, please help us to reach others by sharing with the buttons below!