This very informative and funny post is especially for newly admitted students and aspirants seeking admission in various tertiary institutions. Today, I will be showing you the different types of personality you will encounter in your campus. It doesn't matter the institution or campus you to go, you must meet all the personality types I will discuss here. Some of them would be your course mates, room mates, lecturers and so on.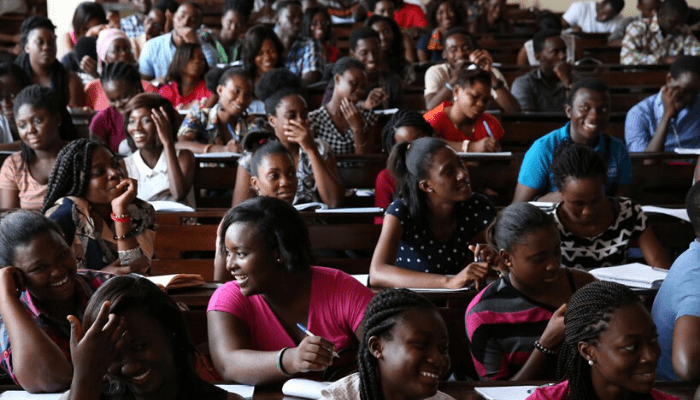 Having prior information about these personality types and the fact that you must encounter them in your campus will help you to guard your emotions and feelings. So you will not be sad, pissed off, jealous, or mad at anyone showcasing their own personality.
Types of Personality You Will Meet on Campus
Here are the different types of personality you will meet on campus:
1. The Born Leaders
They have very outstanding qualities and a charming aura around them; very outspoken, smart and good looking. They are usually not the most brilliant, but their smartness coupled with their leadership prowess can make people mistake them for the most brilliant.
They are friends to every lecturer, the VC and literally every important personality on campus. Even if they are just resuming school toady, you just can't help but notice them. They are potential class reps and SUG presidents.
And don't get it twisted, guys and babes with this personality are not necessarily from rich or influential families or the likes; what you see in them is simply a gift from God🤷‍♂… That's the way they were born. So don't get jealous🙄
Read Also: How to Reduce Spending and Save your Pocket Money on Campus
2. The Notice Me's
These are very irritating set of people (but don't even get irritated cos I've warned you already). They are loud and always trying to show off everything valuable they've got. From their clothes, to their shoes, bags, watches, phones, just everything. They are the self-appointed class reps😂. Yes, because even the lecturers must notice them.
Sadly, some of them will never mind their business. They must find a way to get your attention and discuss with you. It's even more disgusting when they didn't brush their teeth or when they spit saliva on you while talking🙄.
3. The Invisible Geniuses
They are usually introverts, very much on the shy side. You will never notice their brilliance if you ain't close to them. They are good looking, smart and very intelligent fellas with a strange level of humility installed in them. Hardly would you ever see them answering questions or making contributions in class. They don't talk much or try to show off..😏
When semester results are pasted, they are the ones bearing those strange names you see with very high scores and grades. They are the silent Gurus✌
4. The Over-serious Dudes
They are usually handsome guys. Always looking very serious, carrying big textbooks and notes up and down. They are never late to class and would never skip lectures for any reason. They have a permanent seat in the library and a special corner at night classes…
There's no day you will see them 'Facebooking' or watching movies. If you are not careful, this group of people will make you think you are playing in school😂. (But I've warned you about them already)
But let's just be sincere here, if you can be like them, better be o🤷‍♂. It pays to be studious.
Read Also: How to Be Attractive on Campus: 18 Smart Rules
5. The Over-serious Lecturers
These are lecturers but they are not different from the students described in No 4 above. They are always preoccupied with one academic activity or the other; highly devoted to their duty with blazing passion.
They will frustrate your life with tests and assignments..😂 But the more frustrating thing is that they don't ever miss their lectures and they are always on time.
These are the lecturers who go to teach even when there is heavy downpour. They fix lectures during end of semester breaks and even ASUU strikes 😂.
But trust me when I tell you that the dedication of these lecturers is basically for a better you. So appreciate them when you meet them.
6. The Carefree
Just as the name suggests, they really don't care…
They don't care about getting good grades, neither do they care about failing. They don't care about lectures, tests, assignments, exams, GPs and nothing.

If you ask me, I will say that they have any no intentions of finishing school… When you identify them, stay away from them except you plan to be like them.🤷‍♂
7. The Unserious Lecturers
With these group of people, anything goes…
All they care about is selling their handouts and making cash out of it. They have zero passion, zero dedication..
They miss lectures like anything. Even when they come to class, it's one joke or the other leaving the students thoroughly entertained and empty.
They are the ones you will go to their office and find the entire family playing ludo..😂😂
Read Also: 36 Useful Advice to the Newly Admitted Students on Campus
8. The Questionnaires
These are usually freshers just joining campus. They always looking confused and asking stupid questions…
They will meet you and be like,
"Uncle please I'm lost…"
And then you reply, "God forbid! Hanty you are not lost😡 and can never be lost🙄"
As if that is not enough, another dude will meet you and be like,
"Uncle please no vex, do you know one Jane that is fat, with triangular head and a protruding nose…"
Out of irritation you fire back, "Are you Ok? Don't let me slap that your useless face 😡!"
And the idiot will still be there smiling,"Uncle so you don't know her?"
(I know her very well… She is inside my lecture note😡…)
They are still the category of people that will see "TOILET" boldly written and still be asking… "Uncle I fit shit here?
(No oo, come and shit inside my mouth😡🙄 Idiot!)
9. The Senior Men
These are the non-smiling dudes, always minding their business. They have this sense of maturity that commands respect. They are always fond wearing black and black as if their girlfriend just died🙄😏
10. The Borrowers/Debtors
These are very interesting set of people. They will start school with just clothes and hangers and still be coping very comfortably…
They will borrow your stove, pot, water, foodstuffs, plates, spoons…. The only they will not borrow from you is your life. 🙄🙄
And, they also have a masters degree in debt accumulation… They will owe to the extent that they will be owing someone that is owing them😂😂😂.
Read Also: 13 Profitable Businesses to Do as a Student on Campus
11. The Fellowship People
They are the born agains… They benevolently offer assistance to aspirants until they become freshers and finally adapt to life in campus. From there, they will invite them to their fellowship meetings and start keeping in touch😂😂😂. [But you must be careful o, some of them na scammers dem be]. But for the real and genuine ones, their reward is on heaven 🤩.
One other key characteristic of these fellowship people is that everything they do on campus is by faith. They eat by faith, walk by faith, argue by faith, study by faith, and write exams by faith.
If for any reason you want to see them, look for them in any of these three places: classroom, lodge and fellowship.
12. The Hard to Get
These are the beautiful, smart and God-fearing ladies on campus. They will make you fall in love and refuse to date. Once you identify them, stay away to prevent heart breaks because even if you toast them till you graduate, they will never say YES! Mark my words✌
Read Also: See the Oldest University in Nigeria
13. The Movie/Social Media Freaks
These are the ones that know every trending movie, be it a Nollywood, Hollywood, Bollywood and any other "wood" you can think of…😂
They are also the ones with numerous social media accounts. They are active on Facebook, X (Twitter), Instagram, WhatsApp, Snapchat. Just mention it. They are addicted to their phones and so are always typing. On the road they are typing, during lectures they are typing, even in the midnight they are typing.
Can you imagine someone having an exam the next day and watching Philippines telenovela. They normally use the following lines as their noble excuses: "Body no be firewood na" "All works and no play…"
But it's all self-deception because that's how they will go to the exam hall and disgrace their entire generation. The little book they read will interfere with the movie they watched and the sweet chat they had with their besties.
Somebody will be defining Potassium🐸 and all of a sudden remember how Miguel had amnesia and forgot he loved Ella😂… and vuuuum, everything they read will vanish. So they end up at average instead of being at the top✌😰
Read Also: How to Build a Very High CGPA in Tertiary Institution
14. The Gluttons
These ones will finish half of their school fees on food and be running around during exams. They are always looking fresh and oily like someone who went on Junior WAEC holiday..😂
15. The Business Minded
These ones are always interested in making cash. They are always nosing around for the latest money making opportunities. They do network marketing (i.e. bring two people that will bring two people). You always find them selling one thing or the other…
And if you must know, they are also the ones that normally scam aspirants during admission seasons…
16. The Lovebirds
They are the couple you always see walking together, playing love up and down oppressing some people. But they don't usually live happily ever after😂.
17. The Fashionified😂
They are the slay kings and queens, always updated with the latest fashion trends: Gucci, Versace, fila and the rest of them..
But the interesting thing is, they ain't usually from rich homes. If you trace their family background, you might be shocked to find out the family is squatting with an uncle who is owing his landlord😂😂. How ridiculous!
But they must slay. And because they must remain fashionable, they do anything to get money. They are also heart robbers and heart breakers. 
Their books are far from them but their make up kits are as close as their fingernails.
Read Also: They Ruined our Team; The Lamentations of a Medical Doctor
18. The Womanizers
These are dudes who go after everything in skirt. When you see them, you wonder if they really came to school to study to become engineers, doctors, Lawyers and so on. No, their major reason for being on campus is girls. They go to campus fellowship to chyke sisters, they attend night classes for opportunity to touch girls. 
They pack out of school hostels into expensive off campus lodges just to have the freedom to sleep with girls.
19. The Photo_sisterses
These ones are always busy taking photos and uploading on social media with very useless captions… They snap themselves every time and everywhere regardless of the background or what they are doing.
20. The Gamblers
These are the ones that want to win 38 million with their 200 (Can you imagine🙄?). All you hear around them are things like…
Over 2.5 
Play am goal_goal
First two last two…
They just keep wasting and lavishing their money. They borrow to play bet and they bet to borrow. These guys are one of the most miserable personalities you will meet on campus.
21. The Cultists
Let's just skip this one for another day biko…
22. The Comedians
These ones talk and act funny. They know how to lighten up a boring class by making everyone to laugh. They are usually not too brilliant or rich in cash, yet ladies flock around them. Sometimes, ladies are willing to freely give them what other guys pay dearly to get😂😂.
Read Also: 6 Categories of Students you will See in a Medical School
23. Professional Trekkers
The people in this category can trek for Africa. In short, trekking is one of their hobbies. And you will know them by their words,
"Guy forget shuttle, if we leg this thing under 5 minutes we don reach our destination"
Meanwhile, it will take you about an hour or more to reach that destination.

You also know the professional trekkers by the state of their shoes — always very dusty and swearing to God.
So this is the end of my story…
Abegi stop.
Change your style..
Eeeeee
Another style😂😂😂
Read Also: Back to School Necklace: Dark Meaning and Origin
Conclusion
So here's where we end this funny but very informative article for today trusting that it is worth your time. There are many different personalities you will meet on campus. Some can have positive influence on you while others my irritate you. Knowing them, you should guard against their undesirable influence or impact.
Ok.
Really thanking you for visiting this website. We want to encourage you to bookmark this site on your browser and also subscribe for notifications from us. By so doing, you will always be the first to know.
Also remember that you can use the comments section to ask questions in case there's something you don't understand. You may as well drop a comment if you have academic related issue that you would want us to help you with. Otherwise, just share your thoughts with us; we'd love to hear from you.
Furthermore, kindly help us to reach others with this post. Share with friends on Social Media. Just scroll down to see the Facebook and Twitter and WhatsApp buttons. Thank you so much!
See you on the next article.
---
Still Got a Question? Drop Your Question Right HERE 👇👇 and click on Search.
Get an Immediate Response...
---
---
---
Get in touch with us
---
If this post was helpful to you, please help us to reach others by sharing with the buttons below!